THOUGHT
Everything is a Remix Part 4. If you've enjoyed this series, please support my next project, This is Not a Conspiracy Theory, on KickStarter.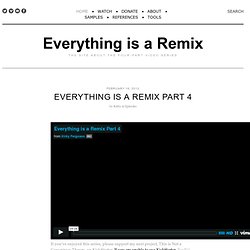 If you are unable to use KickStarter, PayPal donations are also welcome. Buy the music; Transcript; Samples; References; Subtitles. WORDS. COULEURS. FUTUR. Love Is The Opposite Of Underwear | Wired Science  The Elusive Big Idea. MARKETING. EARNED, OWNED, PAID. La vie connectée. (Introduction au Cahier de Tendances médias de France Télévisions / Printemps- Eté 2011) « Smart » !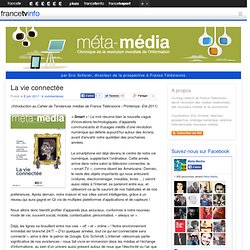 Le mot résume bien la nouvelle vague d'innovations technologiques, d'appareils communicants et d'usages inédits d'une révolution numérique qui déferle aujourd'hui autour des écrans, avant d'envahir notre quotidien des prochaines années. Le smartphone est déjà devenu le centre de notre vie numérique, supplantant l'ordinateur. Cette année, arrive dans notre salon la télévision connectée, la « smart TV », comme disent les Américains. Demain, le reste des objets importants qui nous entourent (voitures, électroménager, meubles, livres …) seront aussi reliés à l'Internet, se parleront entre eux, et utiliseront ce qu'ils sauront de nos habitudes et de nos préférences.
Urban after all S01E01: Le zombie moderne, catharsis d'un urbanisme de classe. Bienvenue sur Urban after all !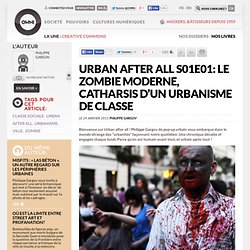 Philippe Gargov de pop-up urbain vous embarque dans le monde étrange des "urbanités" façonnant notre quotidien. Une chronique décalée et engagée chaque lundi. Parce qu'on est humain avant tout, et urbain après tout ! Un petit mot de l'auteur :-) Géographe, consultant freelance en prospective urbaine, je déploie habituellement mon flow sur pop-up urbain, "popservatoire d'urbanités" où j'explore les imaginaires de la ville de demain dans la pop-culture contemporaine.
STRATEGIE DE COMPORTEMENT. Culture & Médias 2030 Prospective de politique culturelle.
---