Slice of Life Webcomics
Menage a 3. December 31, 2013As mentioned in late October, I did a piece for the Nelvana of the Northern Lights Kickstarter.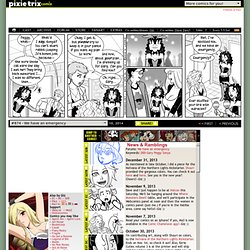 Shouri provided the gorgeous colors. You can check it out here and here. See you in the new year! Pajama Forest | A Super-Rad Family-Friendly Webcomic! Girls With Slingshots. Sinfest: The Webcomic To End all Webcomics. Least I Could Do: the Comic » by Ryan Sohmer and Lar deSouza.
---