Exitman
Exit Man
artiste polymorphe, cyclope à deux têtes
Edition limitée
Alesko et les Robots. La Teutékila - le nouveau blog d'Exit Man. Street art | Fecal Face. Sat Sept 8th Berkeley, California details A large warehouse in Berkeley, which has been vacant for over a decade, has played a role in the local graffiti scene here in the Bay Area.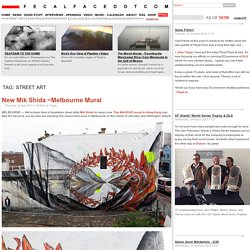 It was recently purchased by a Bay Area based firm with plans to refurbish the building into a permanent office facility. The owner of the company happens to be on the board for the Oakland Museum of California . Keith Haring. Paper Toy creator.
Skin
Toiles-canvas. Custom. Tee-shirt.
---