Humanism
virtual philosopher
A version of this review originally appeared in the Times Literary Supplement, 4th January 2013. It is reproduced here with permission. On the Offensive: a review of Jeremy Waldron The Harm in Hate Speech (Harvard, 2012)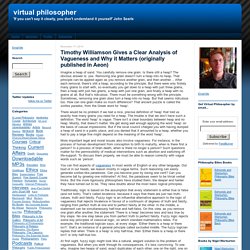 Thought For The Day by Thought For The World
出会いアプリでの出会いを検索したことのある人なら皆、サクラがいることはご存知でしょう。 昨今、男性を偽るサクラも増加しているようですが、やはりほとんどは女性を偽るサクラですね。 男性のユーザーはメール交換で何回かサクラに遭遇したことがあることでしょう。 サクラにご注意ください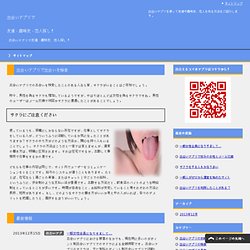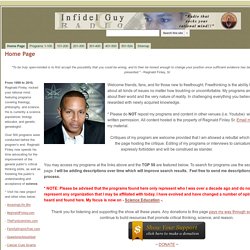 An Atheist public policy group said today that rifle sights marked with a secret "Jesus Bible Code" may provide Islamic extremists with a powerful propaganda tool and egregiously and dangerously violate the separation of church and state. According to a report on ABC News, a Michigan-based company, Trijicon, has a $600 million contract to provide U.S. forces with 800,000 of the rifle sights which are being used in Afghanistan and Iraq. The sights are marked with citations from the Bible, including one that declares that Jesus is "the light of the world." Dr. Ed Buckner, President of American Atheists, said that he fears Islamic terrorists may take full advantage of "a major blunder that seriously risks efforts to reach out to people in Muslim countries threatened by groups like the Taliban and al-Qaeda."
Thinking Above The Standard - The Infidel Guy Show
Freethought Ring
A bright is a person who has a naturalistic worldview A bright's worldview is free of supernatural and mystical elements The ethics and actions of a bright are based on a naturalistic worldview Think about your own worldview to decide if it is free of supernatural or mystical deities, forces, and entities. If you decide that you fit the description above, then you are, by definition, a bright! On this website, you can simply say so and, by doing so, join with other brights from all over the world in an extraordinary effort to change the thinking of society—the Brights movement.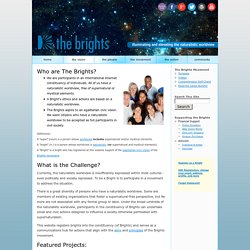 The Brights Movement Forums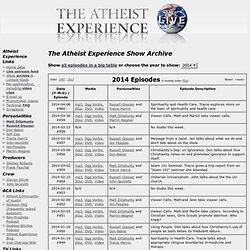 Using our Content The content of The Atheist Experience, including video and audio downloads and DVDs is currently all rights reserved. Please contact the ACA Board for special licenses. Atheist Experience Audio Audio of the most recent episodes is available in the table above in several formats. If your Internet bandwidth is slow, or you'd like to listen to back episodes, you can purchase an audio compilation.
The Atheist Experience Show Archive
The National Secular Society campaigns for the separation of religion and state and promotes secularism as the best means to create a society in which people of all religions or none can live together fairly and cohesively. The NSS sees secularism — the position that the state should be separate from religion — as an essential element in promoting equality between all citizens. We work in the UK and Europe to challenge the disproportionate influence of religion on governments and in public life.
About us | National Secular Society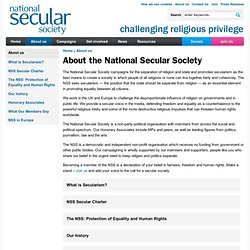 Mid Sussex Freethinkers
Most of us want to celebrate important events in our lives, such as new lives, committed relationships, and, very importantly, lives which have ended. For those of us with no religious belief it is important that we can mark these occasions with personal ceremonies which celebrate the events. HSS provides trained and registered celebrants who work to set standards and a code of conduct and can help you create the ceremony which is right for you and your family.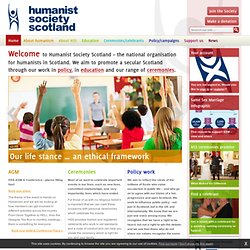 :: Index
Council for Secular Humanism
If you've rejected traditional religion (or were never religious to start), you may be asking, "Is that all there is?" It's liberating to recognize that supernatural beings are human creations … that there are no such things as "spirit" or "transcendence"... that people are undesigned, unintended, and responsible for themselves. But what's next? For many, mere atheism (the absence of belief in gods and the supernatural) or agnosticism (the view that such questions cannot be answered) aren't enough. Atheism and agnosticism are silent on larger questions of values and meaning. If Meaning in life is not ordained from on high, what small-m meanings can we work out among ourselves?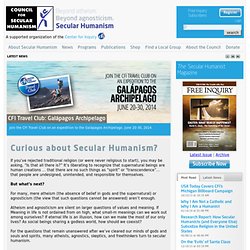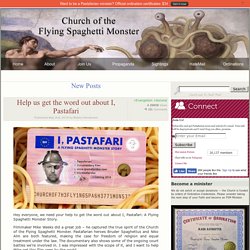 The Holy Colander, blessed of His Noodlyness because He Boiled for Us inside it, has once again confirmed its rightful place among the Holiest of religious head garments! Aaron Williams, an Egg Harbor NJ Pastafarian and Sauced Beyond Marinated, has paid tribute to the just Licencing Laws of New Jersey and honoured Lord Glob by wearing the Holy Colander for a renewal photo. Joining Niko Alm with the desire to etch his devotion to the One True Monster in perpetuity, Aaron insisted that the Colander did not breach the Licencing Law. Despite Aaron Spreading the Truth, the Unenlightened, dedicated as they are to the Law of New Jersey, were compelled to refer this Holy Matter to the State.
Brighton and Hove Humanist Society
Religion: Atheism