Blogs & Others
Type Supply is thrilled to introduce Marigny, a casual typeface drawn with serious typography in mind. The family combines the warmth of handwriting, the confidence of lettering and the functionality of typography into one package. It is distinctively legible at small sizes and lovingly distinctive at large sizes. Marigny is an excellent choice for any text that you want to feel warm, welcoming and alive. Marigny has five weights, each with expressive italics, plus all styles have a variety of OpenType features that enable truly sophisticated typography.
modern graphic design inspiration blog + vintage graphics resource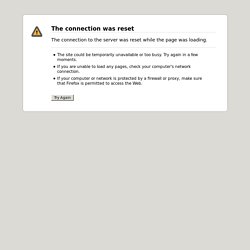 Les Petits Platons
Calendrier Badcass 2014 Notre calendrier pour l'année 1894, euh… pardon 2014 est disponible à la vente. Format :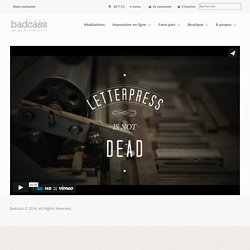 Badcass - Design & letterpress
1950s Unlimited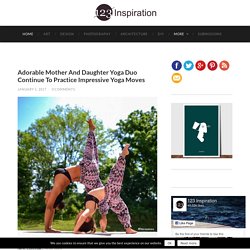 Costa Rica Covered in 8 Million Flower Petals Advertising agency Mccann has commissioned photographer Nick Meek to visualize the images for the... A Girl Named Elastika, A Creative Stop-Motion Film Made with Only Rubber Bands & Thumbtacks Filmmaker Guillaume Blanchet used rubber bands and thumbtacks to create this stop-motion film titled...
123 Inspiration
Cgunit - Online Gallery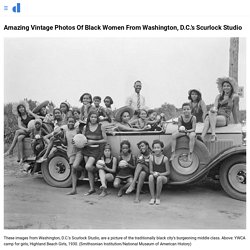 Design You Trust – Design Blog and Community
If you think Star Wars was fiction, then think again, because the characters are alive, right under our nose. This is exactly what Zahir Batin portraits in this photo series, he used his Star Wars figures and placed them in nature or recreated backgrounds to seem as if they have a life of their own. Continue reading "Minature Star Wars Adventures" » It's been just over a month since KTM took an outstanding 1-2 finish in the notorious Dakar rally and the Austrian manufacturer is excited to announce that the all-new KTM 450 Rally Replica machine will be available very soon for customers to purchase. Continue reading "KTM 450 Dakar Rally Replica Bike" »
Today Grain Edit is proud to present Blanca Gómez of Cosas Minimas. Blanca is a Graphic Designer and Illustrator based in Madrid, Spain. You may remember her work as featured on Grain Edit's on-going poster pick series.
Blanca Gomez Interview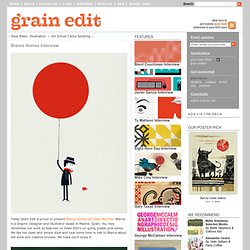 Design Crush & Popsicles! - StumbleUpon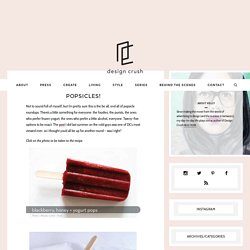 Jun29 Not to sound full of myself, but I'm pretty sure this is the be all, end all of popsicle roundups. There's a little something for everyone: the foodies, the purists, the ones who prefer frozen yogurt, the ones who prefer a little alcohol, everyone. Tweny-five options to be exact. The post I did last summer on the cold guys was one of DC's most viewed ever, so I thought you'd all be up for another round – was I right? Click on the photo to be taken to the recipe.
If you google "design thinking process", you'll be presented with a series of diagrams or lists or steps which, in a linear fashion, purport to represent the way a good designer works. They'll often look something like this: UnderstandObserveIdeatePrototypeTest... and cycle back to Step 1 We're all familiar with cooking manuals, and this one feels not unlike a good recipe for chocolate chip cookies... first this, then that, and then do this. Easy, safe, predictable, comfortable.
Prototyping is the process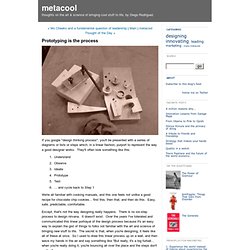 Art Car With Teeth - Photo by Scott London
Bureau Rabensteiner | http://bureaurabensteiner.at "Identity for Tischlerei Gebrüder Falgschlunger – an ambitious carpenter based near Innsbruck, Austria. Passionate dedication, adroitness and solid craftsmanship skills are the hallmarks of this Tirolean Quality Enterprise which, together with hand-picked regional partners from the nearby surroundings, succeeds in designing, fulfilling and executing to perfection the wishes of clients from far and near."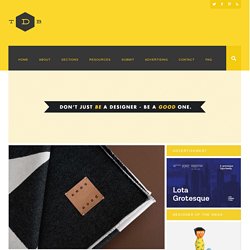 The Design Blog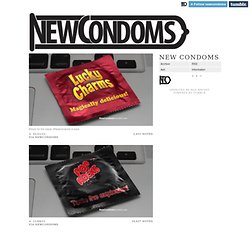 One of the images we posted has been deleted in accordance with a lawful request. This event has spurred @NewCondoms to create an /info page where you can see FAQs and a disclaimer about what we're doing on this blog. The page will be available to view within an hour and will progressively be updated. I would like to ask that you please refrain from any comments that are rude in nature, as the images we're using are trademarked logos and its the right of the trademark holder to request that we take them down. Apologies for any inconvenience.
New Condoms
home : moises hernandez design
napkin » Brent Manke's Blog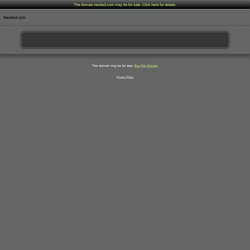 Design & Inspiration
Next Web Design Home Photography Artwork Inspiration Illustrations
Draw a Stickman
LooksLikeGoodDesign | Fucking high quality inspiration
Digital art by Saad Moosajee Technicolor 1 and 2, by visual artist Saad Moosajee from Rhode Island. The series are an abstract exploration of the organic shapes, gestures, and colours found within natures various plants and minerals.More inside this post
TetraBox Light by Ed Chew
Liquid to Light Designer Ed Chew takes a green step in the right direction with the TetraBox lamp, a light object made from discarded drink packets that would have otherwise ended up in landfills already packed to the brim. The design is achieved by unfolding the packets and refolding them into hexagonal and pentagonal sections that are then pieced together to form a geodesic sphere or any other desired shape. Here, the Epcot-like ball makes an attractive overhead light and casts an impressive web of shadows and shapes on the surrounding space. Designer: Ed Chew
Create – wall art printable template
Some months a go I shared the Love wall art template, along with that one I made this one, but unlike the previous one I wanted to make this word different and special, so no cardboard. Instead I used a piece of Styrofoam from a box we received last week. When I saw it a knew it was perfect for this project =] And instead of painting or covering it with fabric (my first idea) I decided to just go the Decoupage route with hot pink tissue paper. It ends up being so light! I just double tape mine to the wall and it works like a charm! **The download is a PDF format file, so you will need to have Abobe Reader installed on your PC or MAC.
lalawag
Daily Deviations for Today
emographics
Galleries / Print / Business Cards
Mid-Century Graphic Design
Work — Ars Thanea
mizzo
Design Crush
Que vida mas triste...
Childrens Story Posters | Square Inch Design Blog
Área Visual
Threadless graphic t-shirt designs; cool & funny t-shirts weekly! Tees designed by the community.
Adobe Blogs
Cgunit - Online Gallery
Graphic Design Blog – An Ultimate Resource for Graphic Designers
ttweak - ttweak
• Trio Agência •
Gathering Glass Designs - Gallery Images
Design Thinking to Disrupt Lebanese NGOs
A Day in the Life of a Graphic Designer
Co.Design: business + innovation + design
Plazm
Shinya Inamura Design Studio
Inspiration from the founder of Twitter
The Fox Is Black
17 Designers Dish Their Best Advice
Full Spectrum Lighting | Floor Lamps | Reading Lamps | Desk Lamps | HD Lights
Soren Petersen: Saving the World One Art Poster at a Time
Simple but brilliant ideas | blabwise
30+ Simple Resume Design Ideas that work - StumbleUpon
Gallery
blog | DOMO-A
12 Useful and Free Downloadable Web Design Books | Speckyboy Design Magazine
Escola Superior de Artes e Design de Caldas da Rainha