Art Blogs
HouHouHaHa - The Art of Sharing. 4saisons. VVORK. iGNANT. A Legg Up. Considering all that has happened and with way things are going, we were of course not surprised with yet an other twist in baby No.2's journey.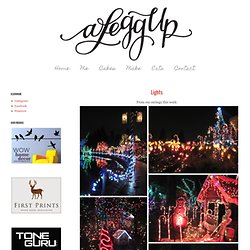 Only this time it's not me or the baby, but it does have quite the impact. The nanny that we hired, who is a lovely person by the way, did not last long. (Thank you all for your prayers for us to find this nanny!) Beautiful/Decay | Artist Book Series + Daily Art & Design Blog. Rune Guneriussen. These dream-like installations are assembled, and then photographed by Norwegian artist Rune Guneriussen.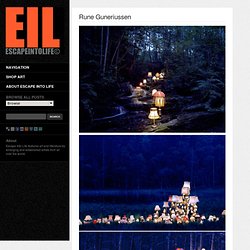 Just imagine being out for a walk in Norway's countryside, turning a corner and discovering a magical forest of lamps, a tangle of chairs, or a river of books. Sadly, once the photograph is taken, Rune removes the installation, the only proof of it's existence being these images… sort of like waking up from an amazing dream that you could have sworn was real. As an artist, I believe strongly that art itself should be questioning and bewildering as opposed to patronising and restricting. As opposed to the current fashion I do not want to dictate a way to the understanding of my art, but rather indicate a path to understanding a story. Blog. The Fox Is Black. Blogs. Wasted beauty. Blogs art&culture. Some Cool Stuff.
Rebel:art | connecting art and activism. Carnet de travaux. Michael StaniakImage DNA, 2014Steve Turner Contemporary, Los Angeles"These works explore a new aesthetic in painting, one which is influenced by digital technologies, including touch pads, smart phones, personal computing and the Internet.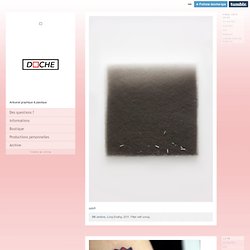 Technologies such as these are enabling a new kind of authorship, where everyone from the professional to the amateur image-maker has access to creative tools and viral methods of distribution. Thus, a myriad of instant digital creations have begun to circulate on such sites as Tumblr and Facebook (my emphasis added). There the focus is not on the origin of an image or information about its creator, but rather, the focus is on the steady flow of content. ZONES. La Petite Illustrée. Art Sponge. The Curious Brain. AMAZING-ARTS. Arrested Motion | "the aim of every artist is to arrest motion…" -Faulkner. Warholian.com. Arts : Pictures, Videos, Breaking News. ArtBabble.
ArtPropelled. FFFFOUND! Theartblog | Roberta Fallon and Libby Rosof's artblog. Divers Blogs Art.
---