Design
Hdr skies. Featured Geek Artist: Coran &Kizer& Stone - This Art is&Awesome!... - StumbleUpon. There are so many artists in the world that do such great work, we want to try and give exposure to as many of them as we can so we've starting a Featured Artist column that will focus on one artist, and a collection of their work.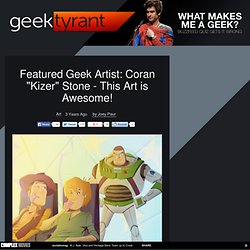 This week we featured two pieces of Geek Art from Deviant Art user Kizer180 also known as Coran "Kizer" Stone, and . These are just a couple of pieces from the artist awesome collection of work. Break ton neck Video. Address Is Approximate. Ric stultz 2011 - StumbleUpon. Watch?v=dY1Lr-yGtd8 from youtube.com - StumbleUpon. 50 Free Photoshop Brush Sets Everyone Should Have | Web Design Blog, Web... - StumbleUpon.
Dear blank, please blank | iGNANT - StumbleUpon. Wenn man nicht aufpasst, kann es passieren, dass man ohne es zu merken gleich mehrere Stunden auf der "Dear blank, please blank" Homepage verbringt.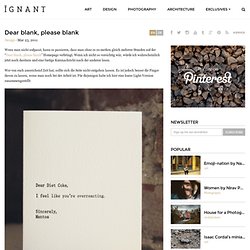 Wenn ich nicht so vorsichtig wär, würde ich wahrscheinlich jetzt noch dasitzen und eine lustige Kurznachricht nach der anderen lesen. Wer von euch ausreichend Zeit hat, sollte sich die Seite nicht entgehen lassen. Es ist jedoch besser die Finger davon zu lassen, wenn man noch bei der Arbeit ist. Amazing 3D Street Art Paintings | KikiRiki Pics - StumbleUpon. 30 Bizarre and Creative Packaging Design Examples - StumbleUpon. Inspiration November 1, 2010 One of the things that identifies the image of a product is its packaging.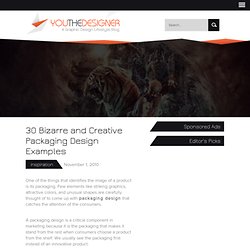 Few elements like striking graphics, attractive colors, and unusual shapes are carefully thought of to come up with packaging design that catches the attention of the consumers. Occupy the infinite - Synaptic Stimuli. The drawings of Leonardo da Vinci - StumbleUpon.
Lori Nix. Famous People Painting with Wiki Links | Historical Figures With Image Map -... Dream Big by Peter Fecteau | koikoikoi - StumbleUpon. Paul Cadden's Hyperrealistic Drawings Made with Graphite and Chalk. Paul Cadden is a Scottish-born hyperrealist artist who creates painfully realistic artworks using only graphite and chalk.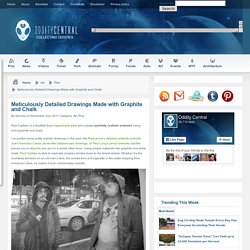 I've posted some pretty realistic drawings in the past, like Rajacenna's detailed celebrity portraits, Juan Francisco Casas' photo-like ballpoint pen drawings, or Paul Lung's pencil artworks, but the pieces you're about to see are on a whole other level. Using simple materials like graphite and white chalk, Paul Cadden is able to replicate complex photos down to the tiniest details. Sistine Chapel - StumbleUpon. Inspiring Calligraphy Artwork. Cradle Seat by Richard Clarkson, Grace Emmanual, Kalivia Russel, Eamon... - StumbleUpon. Cradle for Adults Why should babies have all the fun?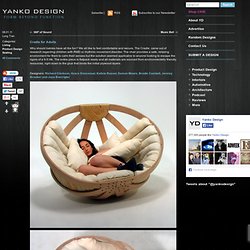 We all like to feel comfortable and secure. Yanko Design - Modern Industrial Design News. Draw a Stickman - StumbleUpon.
---