Cultural Pursuits
Most Popular Content on HBR.org
Join the Free Group of Discussion Teaching Hmong Culture and Language "Wherever countries we may live either in the East, in the Southeast or in the West, whatever word we may use to call ourselves, either "Miao", "Hmong"(Hmoob), "Mong"(Moob), or "Méo", we all shall remember and cherish our common cultural heritage made of sub-cultures and of divers dialects, and the fragments of our history that we have kept in memory.Whatever good relationship we may maintain within our community, whatever ideology, beliefs or lifestyle we may seek to promote, how acculturated in the Western cultures we may become, we all shall protect and preserve the unity of our ethnic group as a necessity to enhance our kind so that our descendants will have better opportunities to appear and voice as one unique groupbefore the challenges of modern societies." Kao-Ly Yang PhD Foreword for the article "Common Basis and Characteristics of Miao and Hmong Identity."
Hmong History Timeline - Chronologie de l'Histoire des Hmong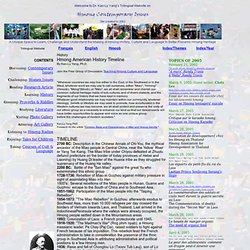 Classical Live Online Radio Onepage. Free Classical Music
Chicago Law School, The John Marshall Law School, Chicago Illinois -- legal education
Jimenez IP Law Firm l Minneapolis, MN 55438
Northern Illinois University
Top 50 Best Rated Documentaries - Movies Found Online
Looking to try something new and fun? If so, be sure to check out GC's Spring Adult Enrichment Sessions. Classes start on April 22, 2014, so hurry and sign-up! Register today at www.olgchs.org/enrichment. Join us on Saturday, April 26, 2014 for
Our Lady of Good Counsel High School - Olney, MD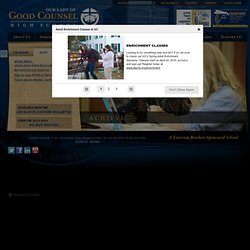 More than 400 invited guests attended the opening event of The Art Hunter in Sydney on Tuesday night. The Art Hunter launch is a collaboration between The Cool Hunter and Jaguar, and the opening night was also the Australian debut of the spectacular Jaguar C-X17 concept car. To present The Art Hunter, we engaged our dream team of collaborators, led by the incomparable Natalie Longeon and Peter Pengly from The Artistry (they designed and executed our Summer Lovers Rotate store as well), to transform a 500 m2 warehouse in Alexandria into a genuinely exciting, temporary three-week art exhibition experience. The Art Hunter is not a white-walled space where you quietly walk past pieces of art. Instead, it is an eclectic and vibrant environment where every wall is a different color (by our paint sponsor Taubmans), where there is no natural light and where the work of more than 40 artists, curated by us, is not only on display but also for sale.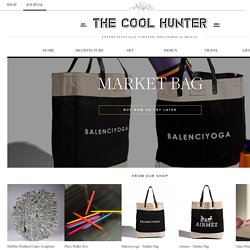 Eric Wiechert Law Office
Ongo | Welcome to Ongo. Your news like never before.
The Corner Office | BNET
Essential Smartphone Apps for In-House Lawyers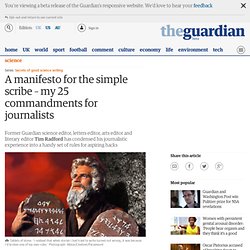 A manifesto for the simple scribe – my 25 commandments for journalists | Tim Radford | Science
I wrote these 25 commandments as a panic response 15 or more years ago to an invitation to do some media training for a group of Elsevier editors. I began compiling them because I had just asked myself what was the most important thing to remember about writing a story, and the answer came back loud and clear: "To make somebody read it." Ultimately, there's no other reason for writing. Journalists write to support democracy, sustain truth, salute justice, justify expenses, see the world and make a living, but to satisfactorily do any of these things you have to have readers.
Financial Counsel by Eccleston Law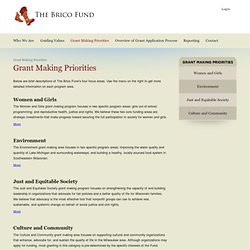 The Brico Fund - Grant Making Priorities
Grant Making Priorities Below are brief descriptions of The Brico Fund's four focus areas. Use the menu on the right to get more detailed information on each program area. Women and Girls The Women and Girls grant making program focuses in two specific program areas: girls out-of-school programming; and reproductive health, justice and rights.
The Arts Map: Connecting Artists and the Community
Assembling talking points, lists, and tedious outlines is a rather drab exercise that neither challenges your creative abilities or leads to a rewarding experience for you or your audience. But if you are going to do something different, if you are going to craft a talk that engages, illuminates, and even inspires, then the preparation is going to take creativity. This is especially true for the creation of a short-form presentation such as a TED/TEDx talk, or an Ignite or Pecha Kucha presentation, etc.