Educational Managment
This is a website for everybody who want to improve the dialogue between the school and ethnic minority parents.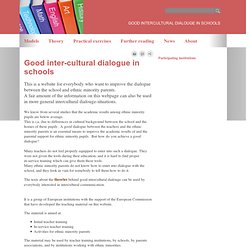 Good ID In Schools - Good inter-cultural dialogue in schools
Build a Strategic Framework Through Strategic Planning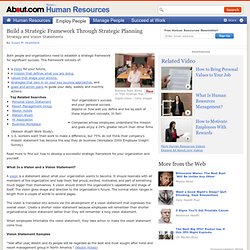 Both people and organizations need to establish a strategic framework for significant success.
Leadership for the Learning Community by Dalit Halevi on Prezi
Leading and Managing Educational Change and Improvement by Dalit Halevi on Prezi
< back TRANSFORMING LEARNING CULTURES IN FURTHER EDUCATION (FE) [the TLC Project]
TRANSFORMING LEARNING CULTURES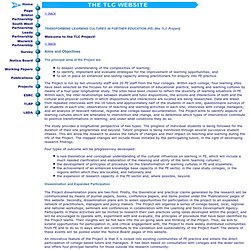 Teacher Mentoring as Professional Development. ERIC Digest.
The most fundamental discovery of this new science: We are wired to connect.
Social Intelligence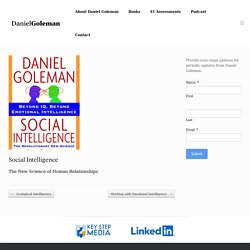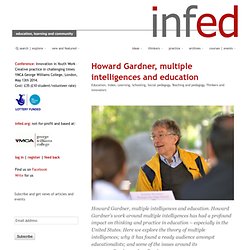 contents: introduction · howard gardner - a life · howard gardner on multiple intelligences · the appeal of multiple intelligences · are there additional intelligences? · howard gardner's multiple intelligences - some issues and problems · conclusion · further reading and references · how to cite this article
School Leadership and Teachers' Motivation to Implement Accountability Policies
▶ Tips for leading and driving change on Vimeo: Couch Mode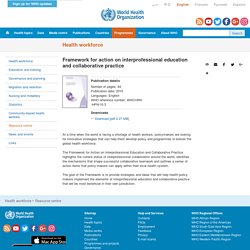 Share
Framework for action on interprofessional education and collaborative practice
In November 2005, the School Teachers' Review Body (STRB) published its Fifteenth Report in which it recommended an independent study to examine the roles, responsibilities, structures and reward systems for school leaders in England and Wales.
Independent Study into School Leadership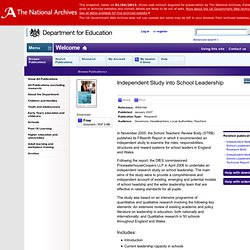 Components of Good Teacher Induction Programs. ERIC Digest
ERIC Identifier: ED269407 Publication Date: 1986-00-00 Author: Source: ERIC Clearinghouse on Teacher Education Washington DC.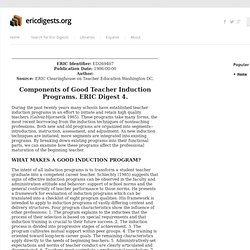 ERIC - Education Resources Information Center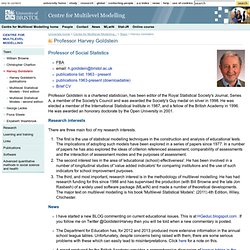 Professor Goldstein is a chartered statistician, has been editor of the Royal Statistical Society's Journal, Series A, a member of the Society's Council and was awarded the Society's Guy medal on silver in 1998.
Bristol University | Centre for Multilevel Modelling | Professor Harvey Goldstein