Sweet Sugar Candyman
Dulce de leche Baked Mini Cheesecakes. Take the 2 tins of condensed milk and pierce 2 holes in the top of each tin.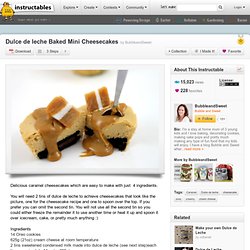 (this step is to reduce the risk of the tins exploding during the cooking process) Place tins of condensed milk into a large deep saucepan with water surrounding them. The water should come up to he top of the condensed milk tins but not lap over the rim (otherwise you will get water into the holes). Bring the water to simmer and cook the tins for 4 hours. Flip-Flops Cake Recipe from Betty Crocker. Slutty Brownies.
Now I don't want to over sell this, so I'm going to be conservative and simply say, that these are...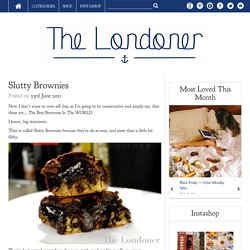 The Best Brownies In The WORLD. I know, big statement. MarsBar Melts. There are two reasons you'll fall in love with these MarsBar Melts 1.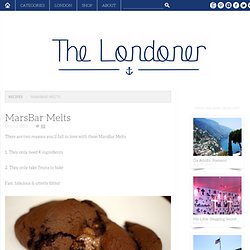 They only need 4 ingredients 2. Rainbow Cake in a Jar. I've always had a penchant for sunshine in a jar.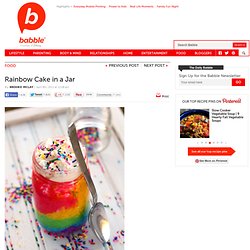 Doesn't the very phrase itself, "sunshine in a jar," roll off your tongue and fill your mouth with magic? While I've never yet found myself a sunshine in a jar, I think we may have just concocted it in our kitchen tonight. In this simple recipe, a basic white cake is turned into a slew of bright colors, baked to perfection, then topped with a creamy white frosting. Cakes baked in jars can be topped with traditional metal canning lids and stored in the fridge for up to five days.
Jamaican Banana Fritters - ThatsSoYummy.com. There's a thing in my house that when you have ripe ol bananas either you make banana bread or banana fritters.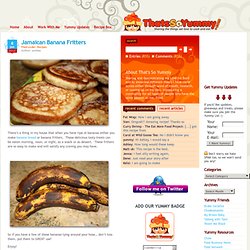 These delicious tasty treats can be eaten morning, noon, or night, as a snack or as dessert. These fritters are so easy to make and will satisfy any craving you may have. So if you have a few of these bananas lying around your hose… don't toss them, put them to GREAT use! Enjoy! Peel and mash the ripe bananas. Warm Toasted Marshmallow S'more Bars. The Geeky Chef: Portal Cake. From the Portal video game So I guess I'm a little late to the party with this one, but as I was finally beating Portal last night I realized that this was just so obvious and mandatory for a collection like mine.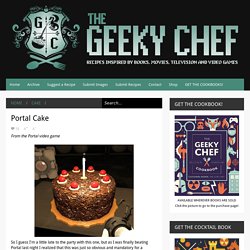 I had to take action. You can find other versions of the cake pretty much everywhere (floating around on the web with labels like "the cake is not a lie!) But I wanted to make mine the most accurate and tasty. Almond Poppy Tea Cookies Recipe from Betty Crocker. Traditional Brownie Goody Bars Recipe from Betty Crocker. Dreamy Cream-Filled Cupcakes Recipe from Betty Crocker. Dark Chocolate Apricot Cookies Recipe from Betty Crocker. Pull-Apart Turtle Cupcakes Recipe from Betty Crocker. Barn Cake with Farm Animal Cupcakes Recipe from Betty Crocker. Nutella Cinnamon Rolls.
May 10, 2011 | Print | E-mail | Filed under bread, nutella There are some days that I just lose my appetite.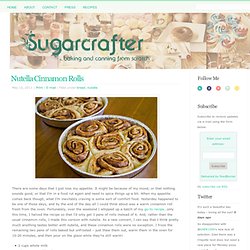 It might be because of my mood, or that nothing sounds good, or that I'm in a food rut again and need to spice things up a bit. When my appetite comes back though, what I'm inevitably craving is some sort of comfort food.
---