Recipes
WHERE THE FUCK SHOULD I GO FOR DRINKS?
Dinner in 15 Minutes Flat - Make Your Selections
Spice "Cake Batter" Shots Recipe
Recipe: Spice "Cake Batter" Shots Try as they might to find a fruitcake recipe that is light and airy, all too often the only thing any fruitcake is good for is propping open a door. Gingerbread houses are no better. Lacking an architectural degree, or a mason's sure sense, most of the gingerbread houses that I've seen would quickly be condemned as structurally unsound. The truth is that the cake batter is always the best part of any cake, fruit, holiday or otherwise.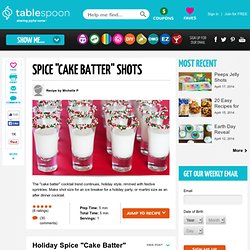 Now you're cooking with comics.
How to Make Caramel Apple Shots
Photo: Michelle Oddis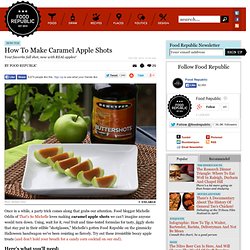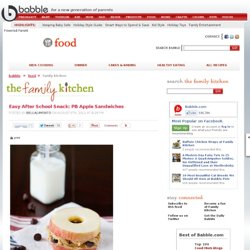 Earlier we shared some Lunch Box Ideas like: "APPLE" POCKET PIES & NUTELLA "SUSHI" . Now we're sharing a quick and easy snack that's perfect for after school noshing. Peanut Butter with Chocolate Chips Apple Sandwiches or PBCC Apple Sandwiches as we call them in our house.
Easy After School Snack: PB Apple Sandwiches
Apple Nachos!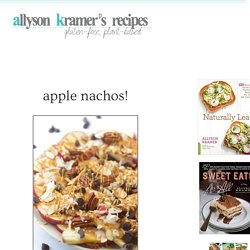 I have no clue where I originally saw this idea years ago–but in today's blogging world, apple nachos have become just about as ubiquitous as raw ballz… But, there may still be a few folks remaining who aren't tuned into all the apple nacho hoopla. If you've never tried them, give 'em a whirl! They are ridiculously easy and taste much more awesome than they sound. Plus, my kids LOVE them as a midday snack. And did I mention how silly easy these are to toss together?
I can't wait to try this !!
The Incredible Noodle Weenie
eat at allie's: Red Velvet Cheesecake Brownies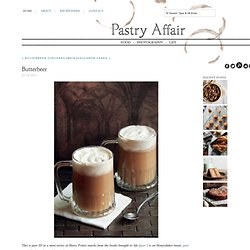 This is part III in a mini-series of Harry Potter snacks from the books brought to life (part I is on Honeydukes treats, part II is all about the cauldron cakes, and part IV showcases decadent butterbeer cupcakes).
The Pastry Affair - Home - Butterbeer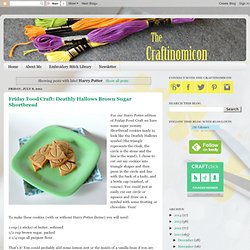 For our Harry Potter edition of Friday Food Craft we have some super yummy Shortbread cookies made to look like the Deathly Hallows symbol (the triangle represents the cloak, the circle is the stone and the line is the wand).
Harry Potter
rainy day gal » buffalo chicken mac and cheese
Yummly | The best site for recipes, recommendations, food and cooking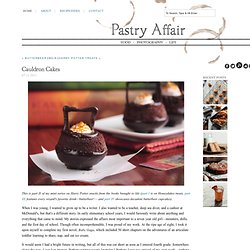 The Pastry Affair - Home - Cauldron Cakes
This is part II of my mini-series on Harry Potter snacks from the books brought to life (part I is on Honeydukes treats, part III features every wizard's favorite drink—butterbeer!
When we have the whole extended family at the lake each July, we each take a night to provide dinner, because otherwise trying to coordinate dinner for 25 people every evening is too arduous. This year my sister-in-law did a make-your-own-pizza dinner and it was so genius that I blatantly stole the idea and had one of my own over the weekend.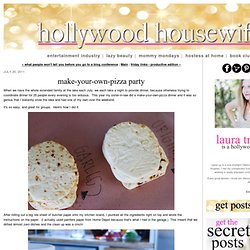 make-your-own-pizza party - hollywood housewife
Mexican Pulled Chicken Stuffed Peppers | Life As A Plate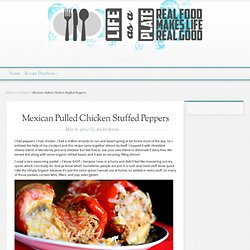 I had peppers. I had chicken. I had a million errands to run and wasn't going to be home most of the day.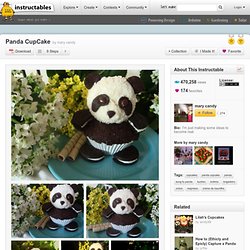 Check out my new ible : http://www.instructables.com/id/Piggy-in-a-mud-bath/ Vote me for the Play With your Food Contest ;) Kisses Mary ........................................................................................................................................ Once upon a time, there was a little panda... Not long ago he ceased exhisting, because I ate him.
Panda CupCake
Recipe: Black Bean and Beef Chili
Are you sufficiently tired of turkey and Thanksgiving leftovers? I'm finishing up the sweet potato casserole for breakfast as I type this.
Chicken Parmigiana
This is one of the go-to dishes I make for my family of six.
Salty and sweet. Crunchy and melt-in-your-mouth. Peanut butter and chocolate.
peanut butter pretzel bites & Two Tiny Kitchens
julie said... 1
Freezer Friendly/Make Ahead
Pull Apart Lemon Coffee Cake - Clockwork Lemon
Cruft: Lasagna Cupcakes
White chicken chili
Grilled Sweet Potato Fries Recipe : : Food Network
Hash-brown casserole | The Wanna be Country Girl