English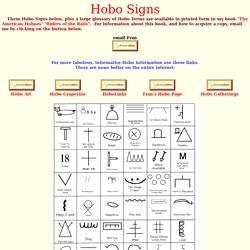 WEBSITES\HOBOPAGE\hobosigns
Hobo Signs These Hobo Signs below, plus a large glossary of Hobo Terms are available in printed form in my book "The American Hoboes" "Riders of the Rails". For information about this book, and how to acquire a copy, email me by clicking on the button below. email Fran For more fabulous, informative Hobo information use these links.There are none better on the entire internet.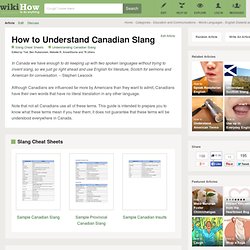 Edit Article Slang Cheat SheetsUnderstanding Canadian Slang Edited by Ted, Ben Rubenstein, Melodie R, KnowItSome and 77 others In Canada we have enough to do keeping up with two spoken languages without trying to invent slang, so we just go right ahead and use English for literature, Scotch for sermons and American for conversation. -- Stephen Leacock Although Canadians are influenced far more by Americans than they want to admit, Canadians have their own words that have no literal translation in any other language.
Understand Canadian Slang
Ace - If something is ace it is awesome. I used to hear it a lot in Liverpool. Kids thought all cool stuff was ace, or brill. Aggro - Short for aggravation, it's the sort of thing you might expect at a football match.
The Best of British - The American's guide to speaking British...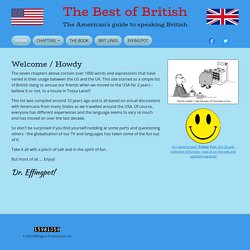 There is a crisis of insults on the Web.
10 Insulting Words You Should Know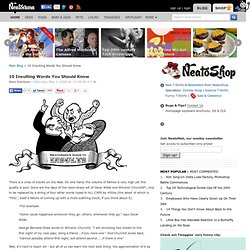 Silva Rhetoricae: The Forest of Rhetoric
IdiomSite.com - Find out the meanings of common sayings