Photography
Awesome pictures from around the world | Vivi The Mage - StumbleUpon. Someone sent me these in a chain email, it was horribly formatted.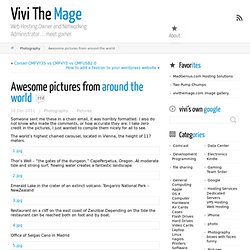 I also do not know who made the comments, or how accurate they are. I take zero credit in the pictures, I just wanted to compile them nicely for all to see. The world's highest chained carousel, located in Vienna, the height of 117 meters. Thor's Well – "the gates of the dungeon." CapePerpetua, Oregon. The 45 Most Powerful Images Of 2011 - StumbleUpon.
Most Amazing Time Lapse Video of Milky Way Ever Made. Seriously. | ShutterSalt - StumbleUpon. Stefano Unterthiner Photography : Animals Face to Face | COLT + RANE - StumbleUpon. National Geographic Photo Contest 2011 - Alan Taylor - In Focus - The Atlantic - StumbleUpon. National Geographic is currently holding its annual photo contest, with the deadline for submissions coming up on November 30.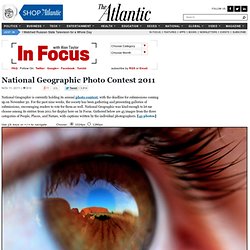 For the past nine weeks, the society has been gathering and presenting galleries of submissions, encouraging readers to vote for them as well. National Geographic was kind enough to let me choose among its entries from 2011 for display here on In Focus. Gathered below are 45 images from the three categories of People, Places, and Nature, with captions written by the individual photographers. [45 photos] These 50 Photos Will Blow you Away - StumbleUpon. Great news today: we will start a series of showcases that are meant to make the jaws drop!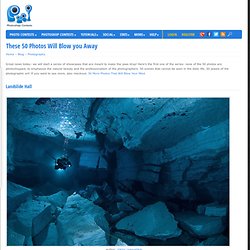 Here's the first one of the series: none of the 50 photos are photoshopped, to emphasize the natural beauty and the professionalism of the photographers. 50 scenes that cannot be seen in the daily life, 50 jewels of the photographic art! If you want to see more, also checkout: 50 More Photos That Will Blow Your Mind Landslide Hall Clouds on Fire. Most popular photography on StumbleUpon! - StumbleUpon.
---