Writing aid
Personal favourite websites whence I get most of the information I need related to one of my hobbies, writing Dec 5
Welcome to Writing-World.com!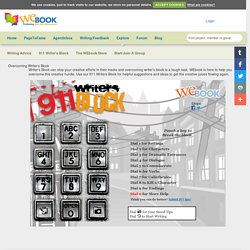 Community picked writing Not a member?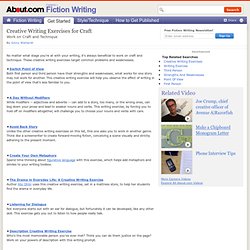 No matter what stage you're at with your writing, it's always beneficial to work on craft and technique. These creative writing exercises target common problems and weaknesses. Switch Point of View
I always find it exciting when I discover a book that in some way echoes whatever I happen to be writing at the time. It might share a similarity of style, story, or structure, or any combination of the three.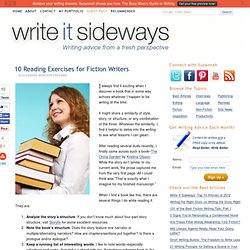 Writing Exercises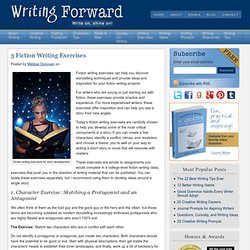 Posted by Melissa Donovan on February 18, 2013 ·
Fiction Writing Exercises - Handouts - The Writing Center - The University of Iowa
Try Dramatica & StoryWeaver Risk Free* *Try either or both for 90 days. Not working for you?
How to Write Characters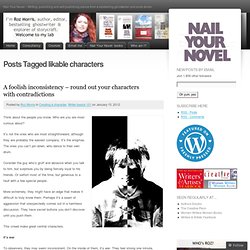 likable characters « Nail Your Novel
A foolish inconsistency – round out your characters with contradictions
In Writing,You Need a Likable Character. In Life, Be a Likable Character | Larry Shallenberger
This isn't the most high-brow thing to confess on a web site. But I love mixed martial arts.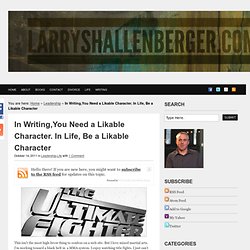 Advanced Fiction Writing Home Page
Most people know about writing screenplays , but if you break these commandments, your soul will be damned to eternal amateur-damnation… …Or maybe it'll just be a bit more difficult to become a pro. Either way, you'll want to really consider these guidelines as you write or rewrite your screenplay.
The New 10 Commandments of Writing Screenplays. | ScreenwritingU Blog
Every author I know gets asked the same question: How do you write a book? It's a simple question, but it causes unexpected problems. On the one hand, it's nice to have people interested in something I do. If I told people I fixed toasters for a living, I doubt I'd get many inquires.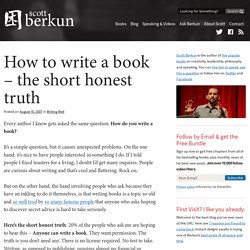 Planning out a novel?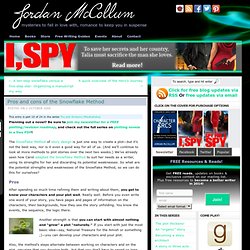 Pros and cons of the Snowflake Method » Jordan McCollum
Common Themes in Literature
"ABANDON ALL HOPE YE WHO ENTER HERE is scrawled in blood red lettering on the side of the Chemical Bank near the corner of Eleventh and First and is in print large enough to be seen from the backseat of the cab as it lurches forward in the traffic leaving Wall Street and just as Timothy Price notices the words a bus pulls up, the advertisement for Les Miserables on its side blocking his view, but Price who is with Pierce & Pierce and twenty-six doesn't seem to care because he tells the driver he will give him five dollars to turn up the radio, 'Be My Baby' on WYNN, and the driver, black, not American, does so." American Psycho , Bret Easton Ellis