Emprendedurismo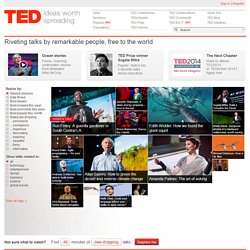 Melinda Gates and Bill Gates Why giving away our wealth has been the most satisfying thing we've done In 1993, Bill and Melinda Gates—then engaged—took a walk on a beach in Zanzibar, and made a bold decision on how they would make sure that their wealth from Microsoft went back into society. In a conversation with Chris Anderson, the couple talks about their work at the Bill & Melinda Gates Foundation, as well as about their marriage, their children, their failures and the satisfaction of giving most of their wealth away.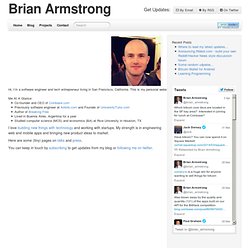 Hi, I'm a software engineer and tech entrepreneur living in San Francisco, California. This is my personal website and blog. Me At A Glance:
Brian Armstrong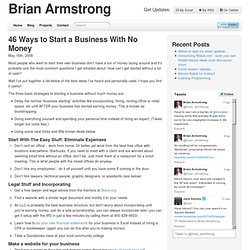 Most people who want to start their own business don't have a ton of money laying around and it's probably one the most common questions I get emailed about: How can I get started without a lot of cash? Well I've put together a list below of the best ideas I've heard and personally used. I hope you find it useful! The three basic strategies to starting a business without much money are:
Jason Nazar's Blog
Nivi · February 11th, 2013 AngelList "corporate policy" is that team members should ask forgiveness, not permission. We would rather have someone do something wrong than ask permission to do it. Or better, we would rather have someone do something right and not need permission to do it. This is the most common outcome. We would rather have people ship to production whenever they want, than go through an internal review process.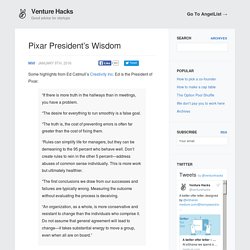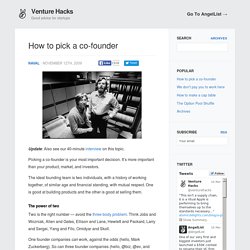 Naval · November 12th, 2009 Update: Also see our 40-minute interview on this topic. Picking a co-founder is your most important decision. It's more important than your product, market, and investors. The ideal founding team is two individuals, with a history of working together, of similar age and financial standing, with mutual respect. One is good at building products and the other is good at selling them.