Consejos
18 Rules of Living by the Dalai Lama. Posted by Sofo 1.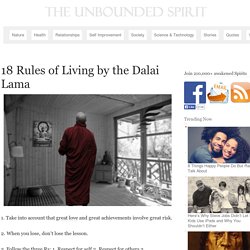 Take into account that great love and great achievements involve great risk. How to Plant Ideas in Someones Mind. This is really more of a side effect of the way that computer sales work.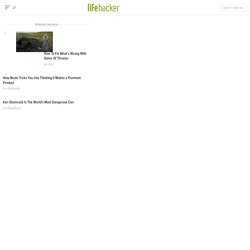 As a computer salesman, my goal is to pair you with a computer that (a) you'll be able to use to accomplish everything you want to do with a computer, including things you weren't thinking about (games, netflix) but that you'll use the thing for anyway, (b) that is capable of running things that your workplace / school will require of you, and also (c) that fits into your lifestyle well enough that it's something you'll be happy to keep using. If I fail at this job, two things will happen. You'll definitely be upset with me, because I sold you a product that didn't do what you needed. You're also very likely to return the product for a different one, and that hurts my numbers more than me selling you a cheap computer.
Self-Sabotage: The 20 Ways You Believe Your Own Excuses. The 48 Laws of Power. Background[edit] Greene initially formulated some of the ideas in The 48 Laws of Power while working as a writer in Hollywood and observing that today's power elite shared similar traits with powerful figures throughout history.[4] In 1995, Greene worked as a writer at Fabrica, an art and media school, and met a book packager named Joost Elffers.[6][9] Greene pitched a book about power to Elffers and six months later, Elffers requested that Greene write a treatment.[6] Although Greene was unhappy in his current job, he was comfortable and saw the time needed to write a proper book proposal as too risky.[11] However, at the time Greene was rereading his favorite biography about Julius Caesar and took inspiration from Caesar's decision to cross the Rubicon River and fight Pompey, thus inciting the Great Roman Civil War.[11] Greene would follow Caesar's example and write the treatment, which later became The 48 Laws of Power.[11] He would note this as the turning point of his life.[11]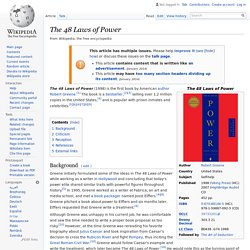 100 Skills Every Man Should Know: 2008s Ultimate DIY List. Automotive 1.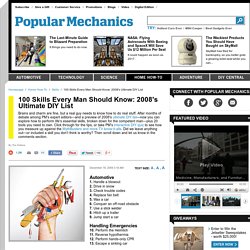 Handle a blowout2. Drive in snow3. Check trouble codes4. Replace fan belt5. - StumbleUpon. Top 40 Useful Sites To Learn New Skills. The web is a powerful resource that can easily help you learn new skills.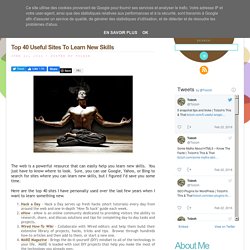 You just have to know where to look. Sure, you can use Google, Yahoo, or Bing to search for sites where you can learn new skills. 30 Things to Stop Doing to Yourself. Post written by: Marc Chernoff Email When you stop chasing the wrong things you give the right things a chance to catch you.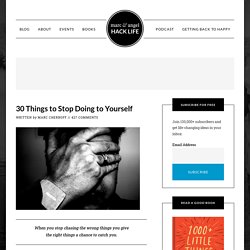 As Maria Robinson once said, "Nobody can go back and start a new beginning, but anyone can start today and make a new ending." Nothing could be closer to the truth. How to Develop a Photographic Memory.
---