Desserts
Get flash to fully experience Pearltrees
Little bit of a mouthful there. But it's like a cookie on top of another cookie! Yeah. Like total dirty cookie on cookie action. Except these ones down below wanted to try a few different positions. I dunno… they're all mixed up.
I haven't had real, good old-fashioned smores that are made over a campfire in far too long. Like about twenty years, give or take, but who's counting. The last time I roasted marshmallows over a campfire was when I was a Girl Scout. I have memories of being too impatient to wait for the marshmallows to toast evenly and instead, I would intentionally dip my wooden stick, with splinter-filled marshmallows speared on it, directly into the flames.
I've always had a penchant for sunshine in a jar. Doesn't the very phrase itself, "sunshine in a jar," roll off your tongue and fill your mouth with magic? While I've never yet found myself a sunshine in a jar, I think we may have just concocted it in our kitchen tonight.
This simple recipe isn't really ice cream, but you'll think it is when you're eating it. Actually you'll just think it's the best thing you've ever eaten. Pay attention to the health bits, Portion control or you'll eat the whole batch. You can substitute Almond Butter if you want to make this a healthy recipe, or if you just hate being happy.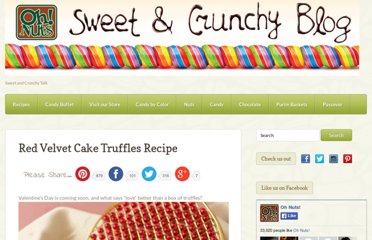 Valentine's Day is coming soon, and what says "love" better than a box of truffles? How about a box of handmade truffles? And what if those truffles weren't your regular run-of-the-mill chocolate truffles, but were instead composed of moist, tangy red velvet cake and cream cheese frosting?
Now I don't want to over sell this, so I'm going to be conservative and simply say, that these are... The Best Brownies In The WORLD. I know, big statement. They're called Slutty Brownies because they're oh so easy, and more than a little bit filthy. They're best served warm from the oven, with good quality vanilla ice cream (devastatingly I didn't have any in the freezer this time, so I guess I'll just have to make them again).