"Classiques"
Photographs on this site are sorted chronologically. On the left are periods from which you can choose. On the right are previews of each photographs. When you click on them in the middle appears bigger picture.
photographs | Jan Saudek & Sarah Saudek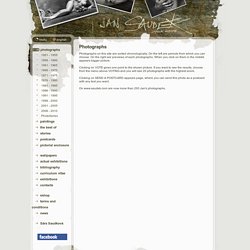 Flash Projects - photographers
Yann Arthus-Bertrand Photographe de talent et militant écologiste engagé, Yann Arthus-Bertrand a également un passé moins connu d'acteur de cinéma (« Dis-moi qui tuer », « OSS 117 prend des vacances »...), et de journaliste. Il est notamment l'auteur du fameux La Terre vue du ciel, hommage à la beauté de notre planète paru en 2006. Il triomphe aujourd'hui avec la série de documentaires à succès Vu du ciel sur France 2. Henri Cartier-Bresson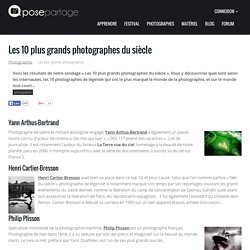 par Henri Peyre © Sarah Moon Sarah Moon utilise le film Polaroid et la chambre photographique.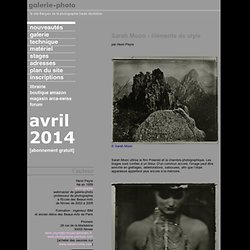 Atelier Robert Doisneau Accueil Exposition Robert Doisneau, le temps retrouvé Au Musée du Tabac d'Andorre du 9 janvier au 2 mars 2014. Robert Doisneau, clin d'œil au quotidien