"Classiques"
Photographs on this site are sorted chronologically. On the left are periods from which you can choose. On the right are previews of each photographs. When you click on them in the middle appears bigger picture.
photographs | Jan Saudek & Sarah Saudek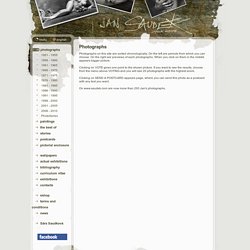 Flash Projects - photographers
par Henri Peyre © Sarah Moon Sarah Moon utilise le film Polaroid et la chambre photographique.