Deserts
I had so much fun developing this recipe. Talk about kinda dangerous though. This baby is baked in 60 seconds, no lie!! The cookie dough recipe is prepared right in your ramekin, so we are also talking about minimal dishes.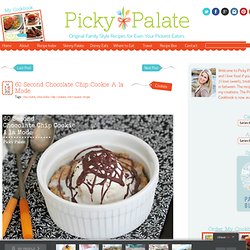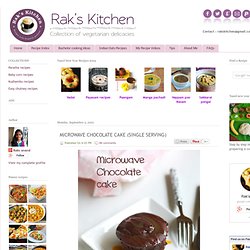 MICROWAVE CHOCOLATE CAKE (SINGLE SERVING)
I was pinterest-ing two days back and some pin took me indirectly to this site, where i found this awesome 1 minute microwave chocolate cake (single serving). The blog is amazing and I wondered how I dint noticed. I bookmarked it immediately to try (If anybody's mind voice asks why instead of pinning I bookmarked, well there are somany pins in the To try board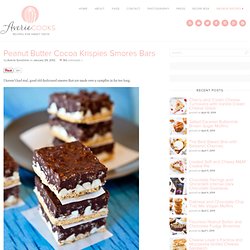 I haven't had real, good old-fashioned smores that are made over a campfire in far too long. Like about twenty years, give or take, but who's counting. The last time I roasted marshmallows over a campfire was when I was a Girl Scout. I have memories of being too impatient to wait for the marshmallows to toast evenly and instead, I would intentionally dip my wooden stick, with splinter-filled marshmallows speared on it, directly into the flames.
By Lauren Zembron, on July 20th, 2012 I know, I know… it seems as though I've been posting sweet recipe after sweet recipe (with a little something cheesy thrown in); but you see, after what seemed like a long time during which sweets were unappealing during my first trimester, (what can I say, pregnancy does some strange things to your body!), they're apparently back with a vengeance on my appetite's menu.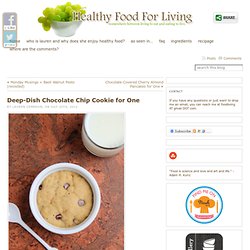 Need a midnight snack? Or anytime snack for that matter, my cookies and cream peanut butter might just knock your socks off I was so lucky to have my sister and her family visit earlier this week and I got to have some kitchen time with her beautiful girls. They are just the sweetest things ever.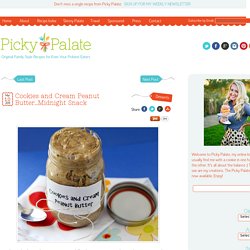 The Perfect Cookie Dough Truffles Recipe
The search for the absolute best chocolate chip cookie recipe has ended with the New York Times Chocolate Chip cookie recipe adapted from Jacques Torres I think it's pretty fair to say that when most of us think of making chocolate chip cookies, we look on the yellow Nestle bag for the Toll House Cookie recipe. Recently my friend Kim had a chocolate chip cookie fail! She asked me "What happened? What did I do wrong" I made a few suggestions off the top of my head, but it got me thinking. I wanted to search for the BEST, no fail, Chocolate Chip Cookie recipe.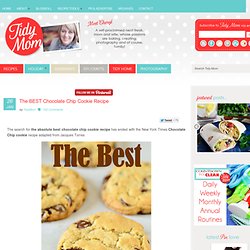 It's summer time and what better way to cool off than with homemade popsicles! These are my two favorite popsicle recipes and have never been able to pick which one I liked better, the strawberry coconut or the honeydew lime, so I decided to share them both with you! Need a reason to make these popsicles? Make for dessert at the summer BBQHave as an afternoon treat with your kidsPlanning a summer birthday party?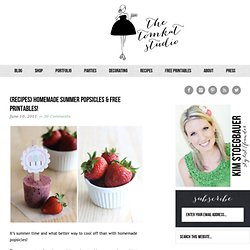 I've tried lots of brownie recipes: Boxes, scratch, frosted, plain, nuts, chips, fudge … Each of them has something to like, but depending on my mood I might want a change of pace. Not any more. My wife found this recipe, and it's perfect. I'm done looking.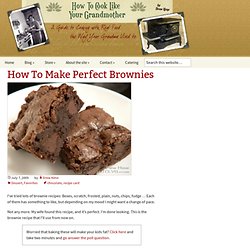 How To Make Perfect Brownies
Insanity. That's what this is. Pure In.San.It.TEEEEE. You know those days when you're in desperate need of sugar and you've already downed more gummy vitamins than recommended while seriously considering how many more you can ingest without causing severe harm to your internal organs? They're just so gooooood.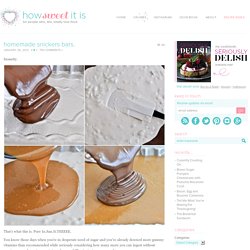 I am so in love with these darn chocolate lava cookies! What is it about a warm, gooey chocolate chip cookie stuffed with decadent, rich, melted chocolate that makes it so irresistible?? Especially when topped with vanilla ice cream.