Articles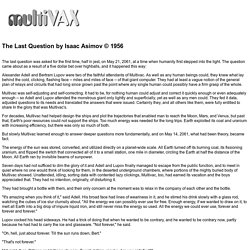 The last question was asked for the first time, half in jest, on May 21, 2061, at a time when humanity first stepped into the light. The question came about as a result of a five dollar bet over highballs, and it happened this way:
With the rapid progression of technology each year, it's easy to accumulate a pile of obsolete gadgets that you just can't bear to get rid of. So don't! Here are our top 10 ways you can take the retired gadgets you've already got and turn them into something that has a solid place in the future.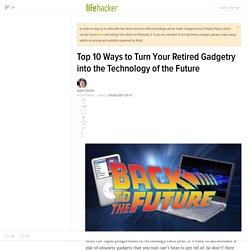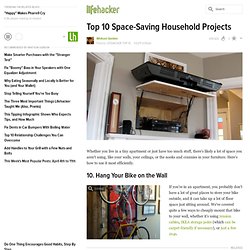 Whether you live in a tiny apartment or just have too much stuff, there's likely a lot of space you aren't using, like your walls, your ceilings, or the nooks and crannies in your furniture.
by Maria Popova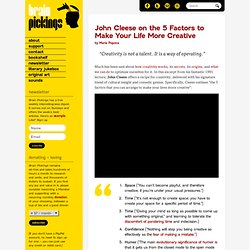 Individual holon An individual holon possesses a dominant monad; that is, it possesses a definable "I-ness". An individual holon is discrete, self-contained, and also demonstrates the quality of agency, or self-directed behavior. [ 2 ] The individual holon, although a discrete and self-contained whole, is made up of parts; in the case of a human, examples of these parts would include the heart, lungs, liver, brain, spleen, etc.
Holon (philosophy)
"Be like water making its way through cracks. Do not be assertive, but adjust to the object, and you shall find a way around or through it.