Cool Web And Tech
CustomizeComputer
Psych 160 - Spring 2008: Social Psychology - Download free content from UC Berkeley on iTunes. 100 Websites You Should Know and Use. Entertainment Meet David Peterson, who developed Dothraki for Game of Thrones There are seven different words in Dothraki for striking another person with a sword.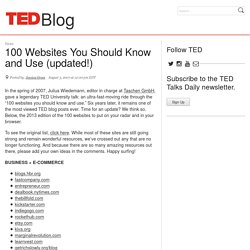 Among them: "hlizifikh," a wild but powerful strike; "hrakkarikh,"a quick and accurate strike; and "gezrikh," a fake-out or decoy strike. But you won't find these words in George R. Top 100 Undiscovered Web Sites - AfterVote. 14 websites to make you a more intelligent person. The 101 Most Useful Websites on the Internet. 06 Apr 2014 The 101 Most Useful Websites on the Internet is a frequently updated list of lesser-known but wonderful websites and cool web apps. couch mode print story.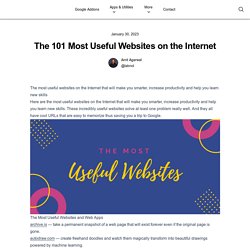 Popular Science. 50 Things Everyone Should Know How To Do. Email Self-reliance is a vital key to living a healthy, productive life.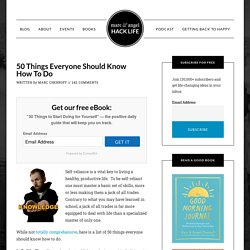 To be self-reliant one must master a basic set of skills, more or less making them a jack of all trades. Contrary to what you may have learned in school, a jack of all trades is far more equipped to deal with life than a specialized master of only one. Interesting Website Collection. TrickLife.com. SimilarSiteSearch.com - Find Similar Websites and Expand Your Re. Best of the Web Directory. Cool Websites, Software and Internet Tips.
Free Ebooks. Bookmarks. Top 100 Undiscovered Web Sites - AfterVote. 100 Incredibly Useful and Interesting Web Sites - PCWorld. Dafont.com. Best of the Web Directory. 10 Websites To Make You Think | The Online Learning Blog from Study2U. Supposedly browsing the internet requires more brain power than watching television.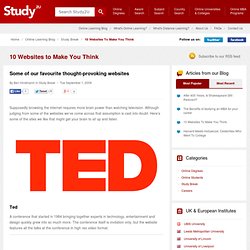 Although judging from some of the websites we've come across that assumption is cast into doubt. Here's some of the sites we like that might get your brain to sit up and listen. Ted. Dashboard Everything. InfoBarrel - Crowdsourcing How To Guides | Earn Money Writing.
---