Visual text clouds
ABCya.com word clouds for kids! A word cloud is a graphical representation of word frequency. Type or paste text into the box below and press the arrow button to view the word cloud generated. The appearance of a word cloud can be altered using the graphical buttons above the cloud. It is also easy to save and/or print the cloud by simply pressing a button. A portion of this project is released under a BSD license - click here to learn more.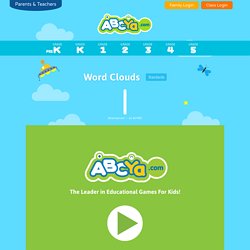 Reading - Lohmann09-interact
Reading - bv_ch03.pdf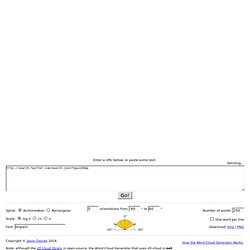 Discuss on Hacker News!
Wordle Wordle is a free 'word art' tool that crunches any chunk of text in the production of a visual representation of the content.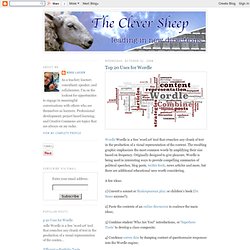 Top 20 Uses for Wordle
Guess The Wordle »
I've always been interested in quantitative displays of information.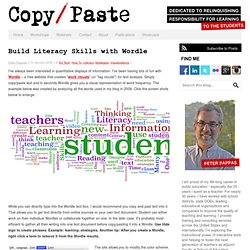 Build Literacy Skills with Wordle
Getting Learners to Check their Digital Footprint with Tagxedo | Scott's eLearning Library