Retrocomputing
Amiga Forever - Amiga Emulation, Games, History and Support Since 1997
Easier and more powerful than ever, Amiga Forever 2013 closes the circle between gaming, productivity and preservation of digital culture while adding new features and providing easier access to a universe of free and legal downloads. The Amiga computer, launched by Commodore in 1985, combined superior multimedia technology with ease of use, inspiring millions of the most creative and enthusiastic computer users ever. Amiga Forever is the award-winning Amiga emulator, preservation and support package brought to you by Cloanto, Amiga developers since 1986. Different editions of Amiga Forever blend high-quality software and original content with the ultimate set of videos to chronicle and let you experience firsthand the history, culture, challenges and passion behind the Amiga. Choose between: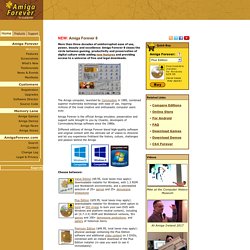 News Flash New March 25th, 2014VirtualBox 4.3.10 released! Oracle today released VirtualBox 4.3.10, a maintenance release of VirtualBox 4.3 which improves stability and fixes regressions.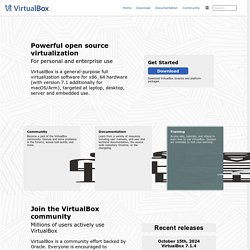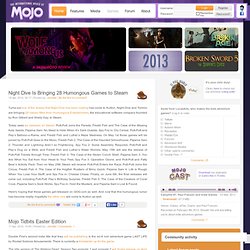 The International House of Mojo | LucasArts, Telltale Games, Double Fine, Autumn Moon news, and more!
Fans of Loom have been waiting for the sequel to Loom for decades. Luckily, some creative Loom fans have decided to stop waiting for an official sequel and have created one of their own. The game is called Forge, and uses bits of information that have been revealed by Loom's creator, Brian Moriarty, over the years. The game follows the blacksmith Rusty Nailbender, and uses a new magical item to conduct spells, the Blacksmith Guantlets, rather than the weaver's distaff. It uses a graphical style similar to the 256 colour art of the Loom PC CD and FM-Towns versions, and is created using the Adventure Game Studio engine.
Welcome to the Retrocomputing Archive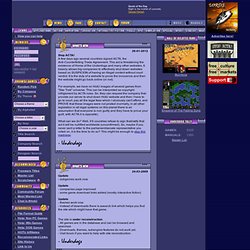 So much for a "monthly schedule" :P Between trying to regularly update my personal blog, writing a regular column for a local on-line magazine (sorry, it's Thai-only), working on the first book in my life (about my experience with US education system - writing in Thai, but hope to write excerpts in Engish when it's done), and jugging new responsibilities at work, HOTU has been pushed down my priority scale a little bit. Well, that's not exactly true: for the past 2 months I have been exploring ways to "upgrade" this site to a Wiki-style community site, so everyone can help contribute and maintain content. The problem is that the two gentlemen who offered to help me have disappeared, presumably busy with their real lives.
Home of the Underdogs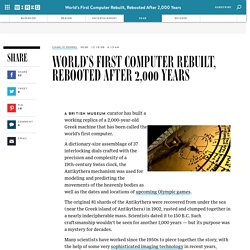 World's First Computer Rebuilt, Rebooted After 2,000 Years | Gadget Lab
A British museum curator has built a working replica of a 2,000-year-old Greek machine that has been called the world's first computer. A dictionary-size assemblage of 37 interlocking dials crafted with the precision and complexity of a 19th-century Swiss clock, the Antikythera mechanism was used for modeling and predicting the movements of the heavenly bodies as well as the dates and locations of upcoming Olympic games. The original 81 shards of the Antikythera were recovered from under the sea (near the Greek island of Antikythera) in 1902, rusted and clumped together in a nearly indecipherable mass. Scientists dated it to 150 B.C.