Food
Good Food. 50 Amazingly Helpful Time-Tested Tips for the Kitchen. You know all of those helpful kitchen-related suggestions that old-timers are so willing to share with the younger generations?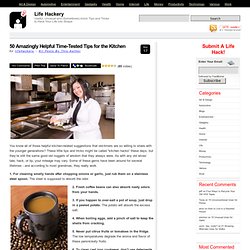 These little tips and tricks might be called "kitchen hacks" these days, but they're still the same good old nuggets of wisdom that they always were. As with any old wives' tale, hack, or tip, your mileage may vary. Some of these gems have been around for several lifetimes - and according to most grandmas, they really work. 1. Storing and Preparing Foods - SAVEUR.com. Most gawked all-time. Cinnamon mini-cheesecakes with pumpkin pie frosting | gimme some oven - StumbleUpon. I've always said that I like a good balance of cooking and baking in my life.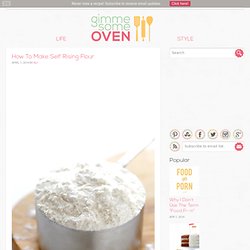 But man oh man, somehow I have gotten on a mega baking kick lately. And since I tend to prefer savory to sweet, the object of my affection as of late has been this epic 3-ingredient biscuit recipe that has pretty much changed my life. Ok, at least it has changed my breakfast. I have already made it 3 times since and counting! Chocolate Eclair Dessert - PENSIEVE. This quite possibly could be: The easiest dessert in the world to make.The best dessert in the world to eat.A crowd pleaser EVERY time.A substitute for birthday cake (if you're my youngest son, per his request).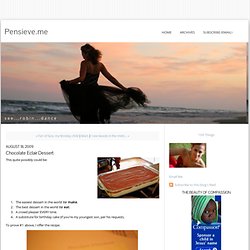 To prove #1 above, I offer the recipe: I scribbled the recipe on a Post It note & it's been attached to the inside pocket of my tattered recipe book for about 18 years! It doesn't sound like it would be that spectacular. I mean, come on...pudding and Cool Whip? Easy Homemade Ice Cream without a Machine.
July is National Ice Cream month, and I'm so excited to show you how making your own homemade ice cream is easier than you may think!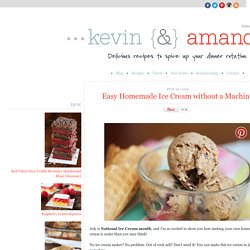 No ice cream maker? No problem. A Bountiful Kitchen. Make Your Own Ketchup, Mustard, Mayo &8230; | Farmers' Almanac - StumbleUpon. Why spend a lot of money this summer on condiments from the grocery store that are, in most cases, loaded with corn syrup, artificial flavors, and preservatives?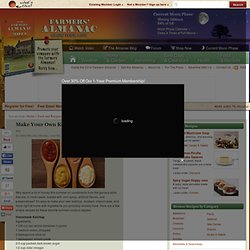 It's easy to make your own ketchup, mustard, mayonnaise, and more right at home with ingredients you probably already have. Here are a few simple recipes for these favorite summer cookout staples: Homemade Ketchup Ingredients: 1 (28-oz) can whole tomatoes in purée 1 medium onion, chopped 2 tablespoons olive oil 1 tablespoon tomato paste 2/3 cup packed dark brown sugar 1/2 cup cider vinegar 1/2 teaspoon salt. Cinnamon Sugar Pull-Apart Bread — Joy the Baker - StumbleUpon. I'm sorry.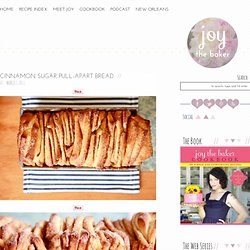 I know it's Monday morning and you probably came here for some pretty pictures of food that you could glance at, and then move on with your day… and here I go thrusting warm, soft cinnamon sugar bread in your face. It's not fair. DIY/How to/Household. Lofted Space-Saving Furniture for Bedroom Interiors | Designs &Ideas on... - StumbleUpon. Tumidei is more than just a furniture company – they construct modern and relatively inexpensive (no, not cheap) pieces of furniture that they also create compositions from – interior design photos that you can use to shape your own space.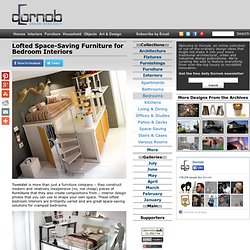 These lofted bedroom interiors are brilliantly varied and are great space-saving solutions for cramped bedrooms. A lot of these lofted interiors are clearly designed for children and teens in terms of sizes, colors and material quality. They incorporate elements needed for a student office, plenty of clothing, game and toy storage and stairs that older people might not be as eager to climb. For a small space (and a small person) one could really see the appeal of fitting everything in.
---