Ressources diverses
Blogs Marketing les plus influents. Julien et Arnaud Son site : Coups de Pub Respectivement directeur artistique et concepteur-rédacteur, Julien et Arnaud voient d'abord dans les blogs marketing une source de veille et d'inspiration au quotidien.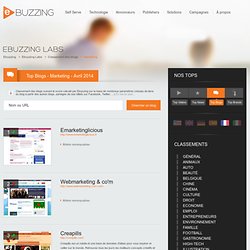 En échangeant avec les différents blogueurs, des idées naissent, des opérations sont décortiquées, des stratégies expliquées. Internaliser le marketing web, c'est comme vidanger son huile soi-même | Blogue 90 degrés. 7 points importants en commerce électronique | Rezopointzero : réseau d'affaires en innovation web. Réseaux Sociaux : tous les chiffres à connaître absolument ! | LA MACHINE A ECRIRE. Réseaux Sociaux : les chiffres à connaître absolument !
Reviewed by Merlin on Sep 4 Rating: Social Média.
Forums
Jean Michel Billaut. Webilus.com. En une seule minute, une quantité monstrueuse de données est échangée sur le web.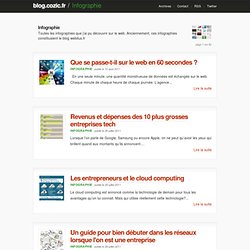 Chaque minute de chaque heure de chaque journée. L'agence... Lorsque l'on parle de Google, Samsung ou encore Apple, on ne peut qu'avoir les yeux qui brillent quand aux montants qu'ils annoncent.... Le cloud computing est annoncé comme la technologie de demain pour tous les avantages qu'on lui connait. Mais qui utilise réellement cette technologie?... GuiM.fr. Close2blog - Le blog des widgets et de la sidebar. Joelapompe : Press, Outdoor, Guerrilla, Design and TV Advertisin. Intelligence Center : Veille - Recherche d'informations sur le n. Virtual Worlds, Avatars, free 3D chat, online meetings - Second.
Interviews des acteurs du web francophone. Market Segmentation. Home > Planning Guidelines > Segmentation Market Segmentation The purpose for segmenting a market is to allow your marketing/sales program to focus on the subset of prospects that are "most likely" to purchase your offering.
If done properly this will help to insure the highest return for your marketing/sales expenditures. Depending on whether you are selling your offering to individual consumers or a business, there are definite differences in what you will consider when defining market segments.
Entreprendre
Campagne virale « e-marketing garden.
---