Web 2.0 Tools
It's Google's world, we're just teaching in it. Now, we can use it a little more easily. With classes, homework, and projects–not to mention your social life–time is truly at a premium for all teachers, so why not take advantage of the wide world that Google has to offer?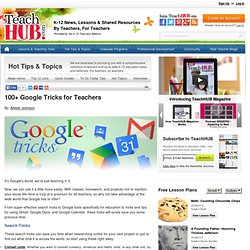 Embracing Wikipedia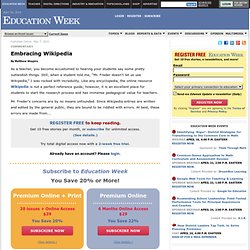 Published Online: May 7, 2010 Commentary By Matthew Shapiro As a teacher, you become accustomed to hearing your students say some pretty outlandish things. Still, when a student told me, "Mr.
LiveBinders Blog
A New iPhone App and an Upgrade to Our iPad App January 8, 2014 iPhone App version 1.0 Last summer one of our Top 10 LiveBinders nominees, David Prindle, shared an interesting story with us.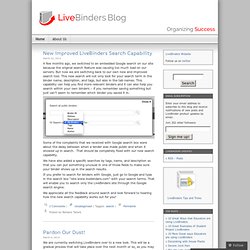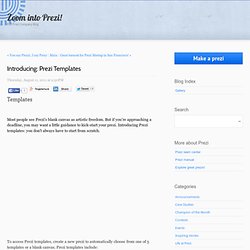 Introducing: Prezi Templates
Templates Most people see Prezi's blank canvas as artistic freedom. But if you're approaching a deadline, you may want a little guidance to kick-start your prezi. Introducing Prezi templates: you don't always have to start from scratch. To access Prezi templates, create a new prezi to automatically choose from one of 5 templates or a blank canvas.
Edmodo - Extending Learning Beyond the Classroom
Back to School with Edmodo: 5 Steps to Getting Started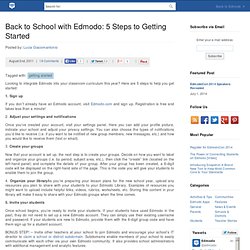 Tagged with: getting started Looking to integrate Edmodo into your classroom curriculum this year? Here are 5 steps to help you get started: 1. Sign up If you don't already have an Edmodo account, visit Edmodo.com and sign up.
Ask Macworld editors to name our favorite apps, and most of us would mention Dropbox. The file-synchronizing service has revolutionized the way we use our Macs; we're always looking for new things it can do. Towards that end, a couple of months ago we posted a note on Macworld.com, asking readers, "How do you use Dropbox?" The response was incredible: Between our forums and email, we received nearly 250 suggestions.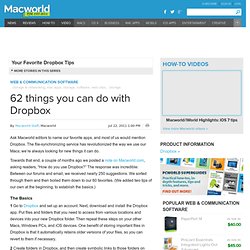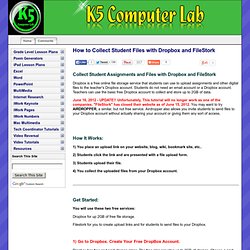 How to Collect Student Files with Dropbox | K-5 Computer Lab
Collect Student Assignments and Files with Dropbox and FileStork Dropbox is a free online file storage service that students can use to upload assignments and other digital files to the teacher's Dropbox account. Students do not need an email account or a Dropbox account.