Good Visuals
Inter-American Human Rights System
The Inter-American System for the protection of human rights is one of the world's three regional human rights protection mechanisms, and is responsible for monitoring and ensuring implementation of human rights guarantees throughout the 35 independent countries of the Americas.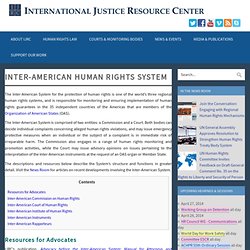 Conference 2014 | Conference
Legal information design
Lincoln Memorial Interactive Gill_Lyons
They Killed Sister Dorothy
Writing an Argument
flowchart-short-movie.jpg (JPEG Image, 1556 × 2200 pixels) - Scaled (41%)
LoPucki's Bankruptcy Procedure Charts
To Russia With Love
Mass Ideation
Introduction to Circos, Features and Uses // CIRCOS Circular Genome Data Visualization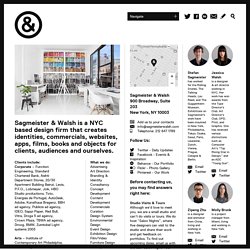 Sagmeister & Walsh - About Us
Clients include: – Function Engineering, Standard Chartered Bank, Aishti Department Stores, 20/30 Apartment Building Beirut, Levis, P.F.O., Lobmeyer, Joik, HBO Studio productions, Toto, Energias de Portugal, AutoDesk, Adobe, Kunsthaus Bregenz, BBH ad agency, Publicis ad agency, IDEO, Sappi Paper, Red Bull, Vitra, Droga 5 ad agency, Crown Plaza, TBWA ad agency, Droog, BMW – Institute of Contemporary Art Philadelphia, Deitch Projects, Museum Plaza, Guggenheim Museum, Vilcek, Casa da Musica, Art Center Pasadena, NYC, Olympic committee, Public Art Fund, Dakis Jouannou, Arup, Dakota Jackson, Museum of Modern Art, Vorarlberger Landes Museum, AIGA, Design Exchange Toronto, Les Arts Decoratifs – Other Criteria, ArtAsiaPacific Publishing, Random House Publishing, Departure Vienna, Abrams publishing, Seed Magazine, The New York Times, .copy Magazine, Appleton Paper, Annual Reviews/MIT Press, NYTimes Magazine, Technology Review
Why Consumers Turn To Small Dollar Credit Infographic | CFSI
Fan the flame on Behance
Invisible Child: Dasani's Homeless Life - The New York Times
Using Infographics to Educate the World About Human Rights
As individuals, we may disagree on many issues, from philosophy to politics, to what constitutes proper nutrition. But if there is one topic everyone recognizes as tremendously important, it's that everyone is entitled to basic human rights. One of the biggest challenges to getting people the rights they deserve as human beings, however, is awareness. And many human rights activist organizations have turned to visualization to help inform the public about issues going on in the world.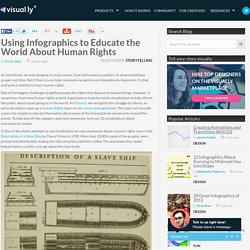 LIFT Impact Report 2013: Building Strong Foundations–Working to LIFT people out of poverty for good.
There are places on reddit that you might never discover. Though we're all familiar with the main pages, there are countless subreddits--niche interests hiding a sub-URL away from plain sight.
This Brilliant Visualization Could Build A Better Reddit | Co.Design | business + design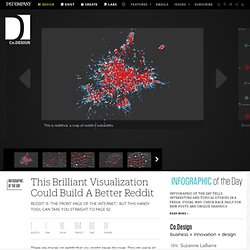 About BKLYNR
All the Stops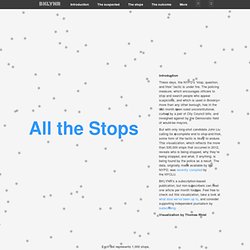 These days, the NYPD's "stop, question, and frisk" tactic is under fire. The policing measure, which encourages officers to stop and search people who appear suspicious, and which is used in Brooklyn more than any other borough, has in the last month been ruled unconstitutional, curbed by a pair of City Council bills, and inveighed against by the Democratic field of would-be mayors. But with only long-shot candidate John Liu calling for a complete end to stop-and-frisk, some form of the tactic is likely to endure. This visualization, which reflects the more than 530,000 stops that occurred in 2012, reveals who is being stopped, why they're being stopped, and what, if anything, is being found by the police as a result. The data, originally made available by the NYPD, was recently compiled by the NYCLU.
The Arc of Law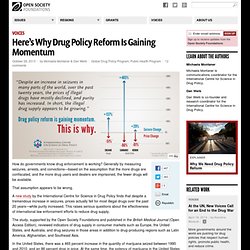 Here's Why Drug Policy Reform Is Gaining Momentum
How do governments know drug enforcement is working?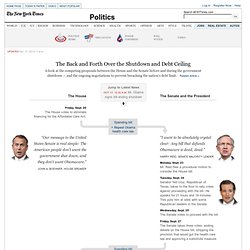 The Back and Forth Over the Shutdown and Debt Ceiling - Graphic
Treasury Secretary Jacob J.
A Short History of the Highrise
What Is the Higgs? - Interactive Graphic
Tomato Can Blues
In Climbing Income Ladder, Location Matters
ATLANTA – Stacey Calvin spends almost as much time commuting to her job — on a bus, two trains and another bus — as she does working part-time at a day care center. She knows exactly where to board the train and which stairwells to use at the stations so that she has the best chance of getting to work on time in the morning and making it home to greet her three children after school. "It's a science you just have to perfect over time," said Ms.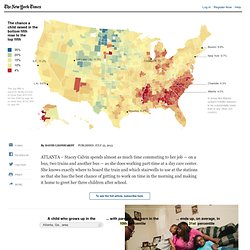 Global Corruption Barometer 2013 - National results
On 9 July 2013, Transparency International launched the Global Corruption Barometer, the largest-ever global survey on people's experience and views on corruption in 107 countries, including Bangladesh. While the global launch was undertaken by the TI Secretariat in Berlin, Germany, National Chapters, including TI Bangladesh, launched the survey results in their own country. The survey shows that corruption is a serious problem around the world, and Bangladesh is no exception. Our survey asked respondents to rank levels of corruption in 12 institutions from on a scale from 1 to 5, where 1 means 'not at all corrupt' and 5 means 'extremely corrupt'.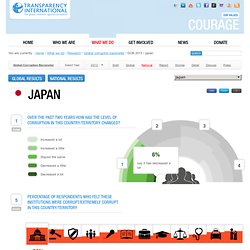 Lawsuits brought under Section 2 of the Voting Rights Act, which applies to the entire nation, offer one way to compare discrimination across the country. A study of cases that were published on two legal databases, Westlaw or Lexis, between 1982 and 2005 found that jurisdictions covered by Section 5 lost more such cases than the rest of the country, even though being covered might seem to deter discrimination. Judge Stephen F. Williams, who dissented from the federal appeals court decision reviewed by the Supreme Court, considered this data in his opinion. Based on it, he found that "a more narrowly tailored coverage formula — capturing only Mississippi, Alabama, and Louisiana, and possibly the covered portions of South Dakota and North Carolina — might be defensible." But, he continued, "beyond these, the covered jurisdictions appear indistinguishable from their uncovered peers."
Voting Rights Act Map - Graphic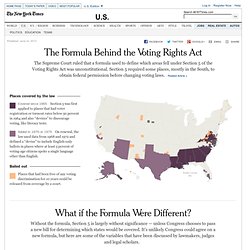 Alex Ferguson, the manager of Manchester United for 26 seasons, announced his retirement Wednesday. Below is how he compares with some of the longest-serving coaches and managers in major North American sports. Ferguson retired with one of the highest winning percentages in the English Premier League, putting him in the company of the N.F.L.'s Don Shula and the N.H.L.'s Scotty Bowman, both Hall of Famers. Ferguson won 13 titles, more than either Phil Jackson or John Wooden, two of the most successful coaches in North American sports.
Was Alex Ferguson a Better Coach Than the N.B.A.'s Phil Jackson? - Interactive Graphic
Les chiffres-clés du mariage pour tous
New Gun Measures Considered by the Senate - Graphic
2012: The Year in Graphics - Graphic
How the Story of Trayvon Martin Went Viral
occupy-wall-street-infographic-960-1575.jpg (JPEG Image, 960 × 1575 pixels) - Scaled (48
Hyperakt's infographic on Internet Censorship in Iran is featured in an article, Iran's Web Censors vs. Google Reader, from The Washington Post. "Google's much-dreaded announcement on the coming demise of Google Reader has alarmed users in Iran - and drawn attention to the scale and complexity of online censorship there." "According to Reporters Without Borders and the University of Pennsylvania's Iran Media Program, the Iranian Internet is watched by a number of overlapping regulatory bodies, some of which ultimately report to the Iranian Revolutionary Guard Corps."
News » Iran Infographic in the The Washington Post!
In honor of Amnesty International's 50th anniversary, JESS3's visualization experts created a set of five infographics celebrating the non-profit's success in protecting human rights. This collection of infographics aims to inform the public about some of the issues Amnesty International is most passionate about: Maternal Health, Write for Rights, the Death Penalty, and Human Rights. This infographic compellingly pleads for Human Rights, by telling the story of torture victim Maher Arar.
Amnesty International - 50th Anniversary Human Rights Infographic
Visualizing the Human Rights Issue Agenda » Duck of Minerva
Infographics: The Times Newspaper (UK) on the Behance Network
Where the Bribes Are - Mintz Group FCPA Map
world-as-100-people_51505a8baf475.png (PNG Image, 1370 × 1370 pixels) - Scaled (65