Misc
Yes Lab
ynet למדו את שפת הסימנים ברשת - מחשבים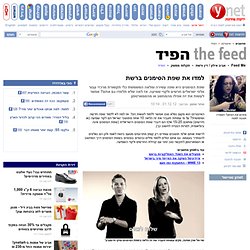 האינטרנט הוא מקום נפלא שבו אפשר ללמוד לעשות הכל. אז למה לא ללמוד שפה חדשה ושימושית? על פי עמותת תעביר את זה הלאה 10 אחוז מתושבי ישראל הם לקויי שמיעה (או חירשים) ומתוכם 15-20 אלף הם דוברי שפת הסימנים הישראלית (שפת הסימנים אינה בינלאומית, למרות הנטייה לחשוב כך). לרשות אותם אלפי תושבים עומדים רק קומץ מתרגמים מטעם ביטוח לאומי ולכן הם נאלצים להסתדר בעצמם.
Home - THESLEEPROJECT
"This app is so beautiful it makes me want to weep" Stephen Fry • All quotes… "Frax is exquisite — a work of artistic inspiration fuelled by scientific and mathematical obsession" Macworld US Review: 4½ mice • All quotes… "A seriously cool graphics toy, perhaps the single most impressive bit of graphics code on iOS" MacLife Review: 4½ stars • All quotes… "…Unprecedented in its form, content and feel… A 'Thing of Beauty' and an absolute Must-See!" InfoGraphics Magazine • All quotes…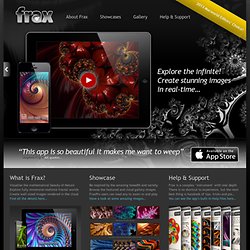 You've been tagged!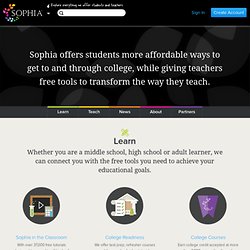 Sophia was created with a vision of transforming education through a vibrant online community of teachers and learners. Our goal is to provide self­-paced, inspirational and relevant curriculum to learners of all stages and ages. To achieve our vision, we've built a customizable education platform that offers more than 37,000 academic tutorials. Taught by thousands of teachers using our Many Ways model, learners can choose teaching styles that appeal to their own unique way of learning. By combining rich content with online flexibility, we give our community success skills that will last a lifetime.
Free Social Teaching and Learning Network focused solely on education