Cooking
Get flash to fully experience Pearltrees
Why take pills if you can eat these 11 everyday foods that can help cure most common illnesses? #1 MUSCLE ACHE The Solution: Tart cherries—one cup, or two glasses of juice, daily, before and during exercise The Science: Contains the same anti-inflammatory enzymes as ibuprofen, without the potential kidney and stomach-related side effects. #2 MEMORY LOSS The Solution: Sunflower seeds—a quarter cup daily The Science: These vitamin E-loaded seeds will protect the neurons in your brain from oxidative stress, which means you keep your memory longer. Discover the secret memory boosting foods that will increase your brain power, which can make your life easier in any situation. #3 WEAR MUSCLES The Solution: Apples—one daily The Science: Leave the peel on—it's full of ursolic acid, which fuels the production of insulin-like growth factor-1 (IGF1) and insulin, two hormones important in building muscle.
The 78 (St.
Jupiterimages By Kerri-Ann Jennings, M.S., R.D., Associate Editor, Nutrition for EatingWell Magazine I was a vegetarian for most of my college years, but I was not yet a nutrition major (that came in grad school).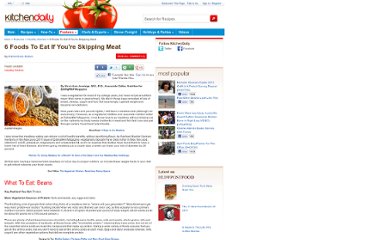 Readers, meet tofu.
Here you will find a master list of all recipes posted here on Hipsterveg.com, in Alphabetical Order:
Hi, my name is Himani and I'm a sugar addict.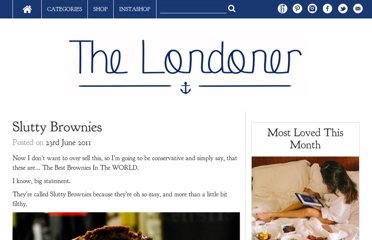 Now I don't want to over sell this, so I'm going to be conservative and simply say, that these are... The Best Brownies In The WORLD.
Love brownies. Love their shiny, flaky top that shatters into micro-thin shards that shower onto your fingers as you eat. Love their dark, gooey center.
I am so in love with these darn chocolate lava cookies! What is it about a warm, gooey chocolate chip cookie stuffed with decadent, rich, melted chocolate that makes it so irresistible?? Especially when topped with vanilla ice cream.
Since I began working from home, I have no doubt I have saved a ton of money by not buying those yogurt-granola cups and salad bar lunches everyday. What I haven't saved even a penny on, however, is my iced coffee habit.