Reports and studies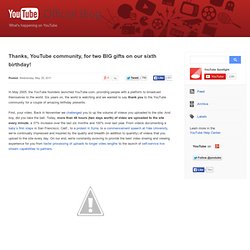 Thanks, YouTube community, for two BIG gifts on our sixth birthday!
In May 2005, the YouTube founders launched YouTube.com, providing people with a platform to broadcast themselves to the world. Six years on, the world is watching and we wanted to say thank you to the YouTube community for a couple of amazing birthday presents. First, your video.
foursquare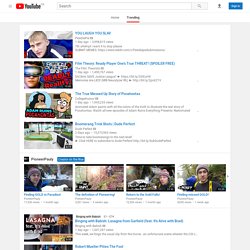 Welcome to YouTube! The location filter shows you popular videos from the selected country or region on lists like Most Viewed and in search results.To change your location filter, please use the links in the footer at the bottom of the page.
Home
We All Want to Be Young on Vimeo
We Are The Future
Interbrand - Best Retail Brands 2011
PSFK presents Future Of Real-Time
Posted in Tech blog on January 12th, 2011 by Pingdom What happened with the Internet in 2010?
One Minute on Facebook - Video - TIME.com