Daily Reading
Karmarama Stories. Property Blog Posts | Independent Blogs. Pictures Trending on Web, Funny and Interesting Picture Galleries. TROLLing Zone. Central Perk. Film - The A.V. Club. The Social Media Publishing Schedule Every Marketer Needs [Template] We have a 9 a.m. meeting?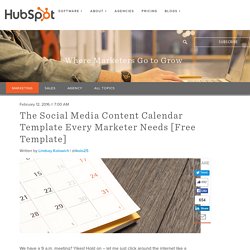 Hold on, let me just click around the internet like a maniac trying to find something for the morning tweet. Who schedules 9 a.m. meetings, anyway? I digress. The point of that little scenario is that things come up. We have meetings. Siobhan O'Flynn's 1001 Tales. NerdGraph. Transmedia Camp 101. PR Daily News: Public Relations news and marketing in the age of social media | Main. Inc. Inspirationfeed - be inspired! Mashable. Digital Inspiration. A Digital Perspective. TNW UK. DISRUPTOMATIC. "Bitonti envisions 3D-printed couture branching off into two enterprises: the mass-production model, where any consumer can become a maker at a low cost, and the luxury model, where high-end garments are created using 3D printing processes, in addition to luxury materials.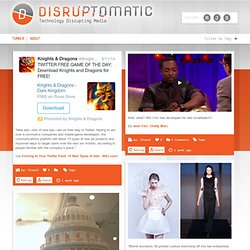 He predicts code will compete alongside couture for the fashion industry's profits, just as an album is now sold on iTunes instead of as a physical object." (via The Future of Fashion Is Code, Not Couture, Says Designer) Anne-Marie Roussel. MariSmith.com. MIPBlog. April 4, 2012 Social TV, direct-to-consumer, data, participatory formats and transmedia were key themes at the market's final session today By Gary Smith.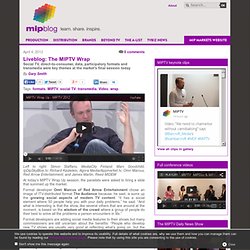 Co.Create: C21Media. Multi Platform TV Daily. #transmediascoop.
---