Blogs
One Sentence - True stories, told in one sentence. - StumbleUpon. Janie Taylor for Chloé - NOWNESS - StumbleUpon. MyQuotes. A Terrific 2012: Top 15 Inspirational Pictures to Start New Year on a Positive Note - StumbleUpon. Quotes: Wise quotes - StumbleUpon. Some wise and funny quotes from famous and anonymous people. 1.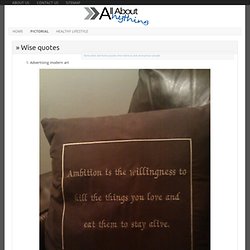 Advertising modern art. 17 things no one probably have told you yet (comics by alex noriega) - wave avenue - StumbleUpon. Posted by rd on Monday, August 15, 2011 · Mozambique based illustrator Alex Noriega loves drawing, reading and drawing even more.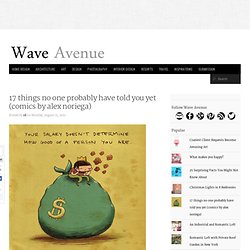 Alex was born and raised in Barcelona, went to Llotja, an art and illustration school also in Barcelona. - StumbleUpon. BabaLoud.com may be available for purchase.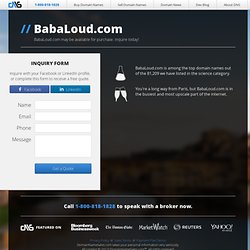 Inquire today! Inquiry Form Inquire with your Facebook or LinkedIn profile, or complete this form to receive a free quote. Every big dream that became a reality had one thing in common: A solid foundation. The Inspiration Tree: The Pursuit of Happiness: 15 Lessons to Keep in Mind - StumbleUpon.
1.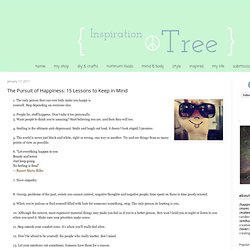 The only person that can ever truly make you happy is yourself. Stop depending on everyone else. 2. An Online Graphic Novel by Daniel Lieske - Chapter 1 - The Last Day Of School - StumbleUpon. Production Team Written & Illustrated by Daniel Lieske ► edited by Gary Keleghan Dave Baxter German translation by Daniel Lieske Cristina Costas Rodriguez.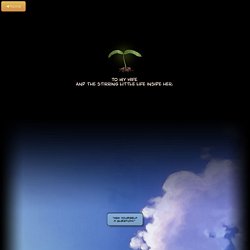 Archive - StumbleUpon. Revelment: Archive. I Like Your Flaws & Thought Catalog - StumbleUpon. I like how you mispronounce words sometimes, how you fumble and stammer and stutter looking for the right ones to say and the right ways to say them.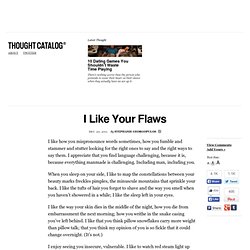 I appreciate that you find language challenging, because it is, because everything manmade is challenging. Including man, including you. When you sleep on your side, I like to map the constellations between your beauty marks freckles pimples, the minuscule mountains that sprinkle your back. Sometimes All You Need Is A Little Inspiration to Keep Rolling - StumbleUpon. Wait, Everything's Going to be Alright - wave avenue - StumbleUpon.
---