Comics
February 7th, 2013 Hey, I've Got An Idea! Remember when comics were fun? -I don't mean individual issues or a good book now and again, but I mean, "Wow!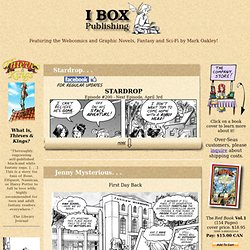 Webcomics "Stardrop" - Science fiction webcomic series by Cartoonist Mark Oakley, author of the Fantasy Graphic Novel series, "Thieves & Kings" and the science fiction webcomic series, "Jenny Mysterious"
touchfood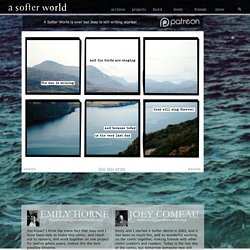 a softer world: 622
emily A great documentary called Stripped just came out last week, about the transition between newspaper comic strips and webcomics. There are some great interviews in there, inclusing Bill Watterson (WHAT!). Find out more about it here, including how to watch it yourself! joey
Sinfest: The Webcomic To End all Webcomics
So, that's it. This concludes AXE COP: REVENGE ON RAINBOW GIRL. Thanks to Ethan and Malachai for letting us take a shot at our own AXE COP story. Thank you for reading.
Axe Cop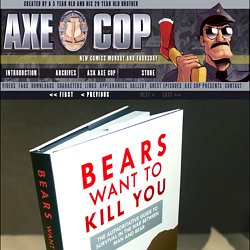 December 31, 2013As mentioned in late October, I did a piece for the Nelvana of the Northern Lights Kickstarter. Shouri provided the gorgeous colors. You can check it out here and here. See you in the new year! Cheers!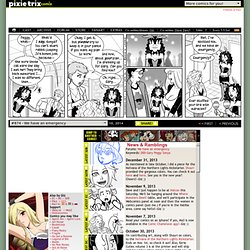 Menage a 3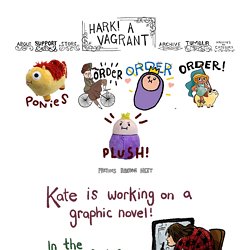 291
Friends: Lynn AllinghamJohn AllisonAmy AshDawn and Margie BeatonMarc BellSally BloodbathJohn CampbellScott CampbellRyan CarleyAnthony ClarkRebecca ClementsMelanie ColosimoDomitille CollardeyJillian Comeau, Kim Carson and Michelle SkeldingAaron DiazThe Doug Wright AwardsJess FinkEric FeursteinBrian FukushimaSarah GliddenMeredith GranLisa HanawaltDustin HarbinChristopher HastingsEmily Horne and Joey ComeauJimmie KilpatrickJon KlassenSteve LambkeHope LarsonJoe ListDavid MalkiPhil McAndrewCarolyn MerrimanCarly MonardoVicki NerinoAndre RichardRyan NorthRyan PequinNeil RoughJeffrey RowlandGabby SchulzSmart and BirdDeana SobelNathan StapleyHenry SvecMatthew TraffordJulia WertzBritt WilsonStephanie WeirathmuellerSteve WolfhardYou've Changed RecordsChip Zdarsky Good comic shops that have taught me a thing or two: The Beguiling, TorontoStrange Adventures, HalifaxLegends Comics and Books, VictoriaDesert Island, Brooklyn
Wikileaks
Saturday Morning Breakfast Cereal
calvin and hobbes wonderland!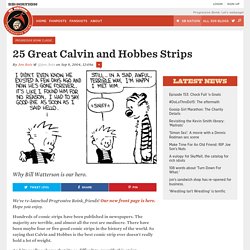 25 Great Calvin and Hobbes Strips.
This article was originally posted on September 7th, 2004, by Jon, Nick and Bill. We've re-launched Progressive Boink, friends! Our new front page is here. Hope you enjoy. Hundreds of comic strips have been published in newspapers.
garfield minus garfield
garfield minus garfield Garfield Minus Garfield is a site dedicated to removing Garfield from the Garfield comic strips in order to reveal the existential angst of a certain young Mr. Jon Arbuckle. It is a journey deep into the mind of an isolated young everyman as he fights a losing battle against loneliness and depression in a quiet American suburb. Buy the book!