Comics
Webcomics "Stardrop" - Science fiction webcomic series by Cartoonist Mark Oakley, author of the Fantasy Graphic Novel series, "Thieves & Kings" and the science fiction webcomic series, "Jenny Mysterious" February 7th, 2013 Hey, I've Got An Idea!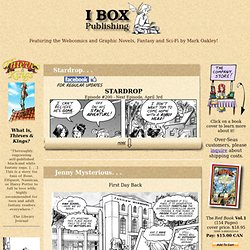 Remember when comics were fun? -I don't mean individual issues or a good book now and again, but I mean, "Wow! Touchfood. A softer world: 622. Sinfest: The Webcomic To End all Webcomics. Axe Cop. Menage a 3. December 31, 2013As mentioned in late October, I did a piece for the Nelvana of the Northern Lights Kickstarter.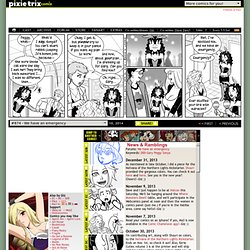 Shouri provided the gorgeous colors. You can check it out here and here. See you in the new year! Cheers! 291. Wikileaks. Saturday Morning Breakfast Cereal. Calvin and hobbes wonderland! 25 Great Calvin and Hobbes Strips. This article was originally posted on September 7th, 2004, by Jon, Nick and Bill.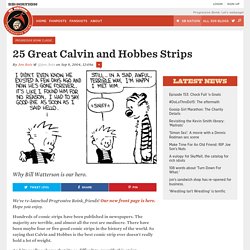 We've re-launched Progressive Boink, friends! Our new front page is here. Hope you enjoy. Hundreds of comic strips have been published in newspapers. Garfield minus garfield.
---