Science News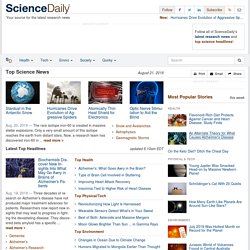 Megafloods: What They Leave Behind South-central Idaho and the surface of Mars have an interesting geological feature in common: amphitheater-headed canyons. Researchers offer a plausible account that all these canyons were created by enormous floods. ... > full story Image Perception in the Blink of an Eye Imagine seeing a dozen pictures flash by in a fraction of a second.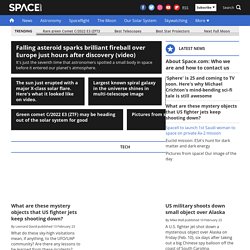 Star Trek Enterprise Pizza Cutter Boldly cut pizza where no man has cut before! $29.99 NASA Worm Logo 4.5" Sticker - Red Get your own piece of NASA history! $6.95 Star Wars Han Solo in Carbonite Silicone Ice Cube Tray Freeze your own Han Solo!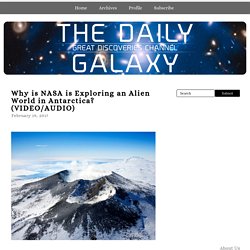 In 1972, two Russian physicists, Rashid Sunyaev and Yakov Zel'dovich, predicted that we should be able to see distortions in the cosmic microwave background (CMB)—the afterglow of the Big Bang—whenever it interacts with a collection of free electrons. These free electrons are present in the intracluster medium, which is made up primarily of gas. Gas within dense clusters of galaxies is heated to such an extreme temperature, around 100 million degrees, that it no longer coheres into atoms. According to Sunyaev and Zel'dovich, the photons of the CMB should be scattered by the high-energy electrons in the intracluster medium and take on a measurable energy boost as they pass through the galaxy cluster.
NOVA Energy LabHelp design energy systems that meet demand and save the greatest amount of carbon emissions for the least amount of moneyAstro Drone Crowdsourcing GameIf you own a Parrot AR.Drone Quadricopter, you can participate in the European Space Agency's (ESA) Astro Drone crowdsourcing game to help improve robot visionWeddell Seal Population CountHelp scientists in the field monitor the Weddell seal population in McMurdo Sound, Antarctica
Cookies on the New Scientist website close Our website uses cookies, which are small text files that are widely used in order to make websites work more effectively. To continue using our website and consent to the use of cookies, click away from this box or click 'Close' Find out about our cookies and how to change them Log in