Boost Converter
FCA47N60F 600V N-Channel MOSFET, FRFET - FCA47N60F-102699.pdf
Since somebody was cool enough to actually ask this question in the comments on my YouTube video, I figured I'd take the time to explain how to make a boost converter.
How to build a DC-DC boost converter | Pointless.info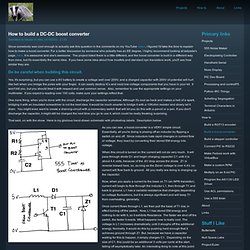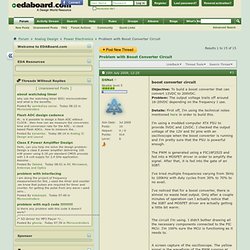 Problem with Boost Converter Circuit
Thank you all for your responses so far. As it turns out, the 100ms of undefined PWM output was killing the boost converter.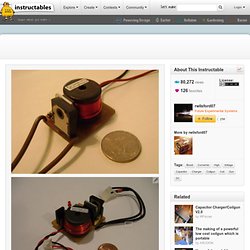 How Does A Boost Converter Work? Basic Principal: A boost converter works in two stages, ON and OFF. In the ON stage the Semi-conductive Switch is conducting and current builds up in the inductor producing an electromagnetic field, this field stores energy.
DC-DC HV Boost Converter