Cabinet_of_Curiosities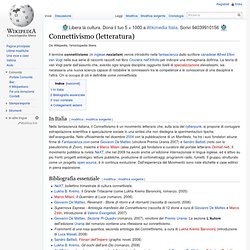 Da Wikipedia, l'enciclopedia libera.
Connettivismo (letteratura)
Tissue www.tissuemagazine.com
Cool & Noteworthy 2012: Best new magazines
Scaffolding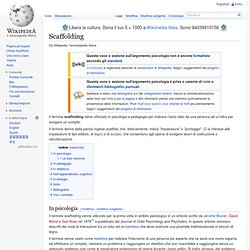 Da Wikipedia, l'enciclopedia libera.
Zona di sviluppo prossimale
Da Wikipedia, l'enciclopedia libera. Nella teoria di Lev Vygotskij la zona di sviluppo prossimale (ZSP) è un concetto fondamentale che serve a spiegare come l'apprendimento del bambino si svolga con l'aiuto degli altri. La ZSP è definita come la distanza tra il livello di sviluppo attuale e il livello di sviluppo potenziale, che può essere raggiunto con l'aiuto di altre persone, che siano adulti o dei pari con un livello di competenza maggiore.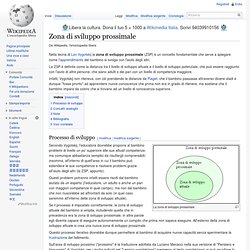 Da Wikipedia, l'enciclopedia libera. Lo "Stonewall Inn" nel gennaio 2003
Moti di Stonewall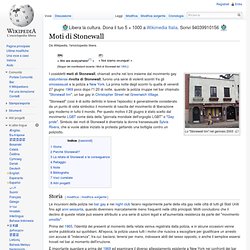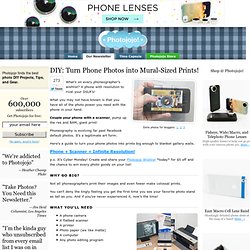 What's on every phoneographer's wishlist? A phone with resolution to rival your DSLR's!
DIY: Turn Phone Photos into Mural-Sized Prints!
Roman Jakobson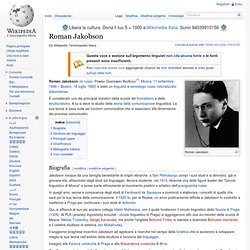 Da Wikipedia, l'enciclopedia libera. Romàn Jakobsòn Romàn Jakobsòn (in russo: Рома́н О́сипович Якобсо́н[?]
Pantone color chart - Model paint database
I protocolli
Lateral diffusion
Lateral diffusion is the process whereby information can be spread from one node in a social network to another, often in a selective way, and can rapidly traverse an entire population, but preferentially to those nodes likely to be interested, or needing to know.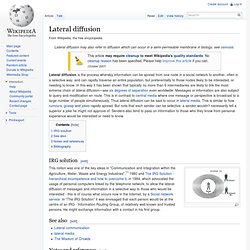 Da Wikipedia, l'enciclopedia libera. La conferenza di Bretton Woods si tenne dal 1º al 22 luglio 1944 nell'omonima località nei pressi di Carroll (New Hampshire), per stabilire le regole delle relazioni commerciali e finanziarie tra i principali paesi industrializzati del mondo.
Conferenza di Bretton Woods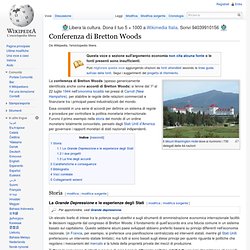 Da Wikipedia, l'enciclopedia libera. Col termine effetto San Matteo (o effetto Matteo, in inglese Matthew effect), in sociologia si indica un processo per cui, in certe situazioni, le nuove risorse che si rendono disponibili vengono ripartite fra i partecipanti in proporzione a quanto hanno già. In inglese questo viene espresso coll'espressione the rich get richer and the poor get poorer, cioè: "i ricchi si arricchiscono sempre più, i poveri si impoveriscono sempre più".
Effetto San Matteo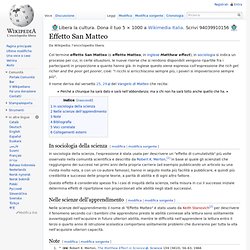 by Maria Popova On the emotional scaffolding of the self, or how the dynamics of temperament fluctuate with social context. We've previously explored what it means to be human and what defines a "person."
What Is Character? Debunking the Myth of Fixed Personality
Hand-drawn and computer-drawn variations of a mind map. A mind map is a diagram used to visually outline information. A mind map is often created around a single word or text, placed in the center, to which associated ideas, words and concepts are added.
Mind map
Example of a radial tree, from a 1924 organization chart that emphasizes a central authority.[1] Radial vs. triangular tree layout
Radial tree
Crowdsourcing
Da Wikipedia, l'enciclopedia libera. Il crowdsourcing (da crowd, "folla", e outsourcing, "esternalizzazione di una parte delle proprie attività"[1]) è un modello di business nel quale un'azienda o un'istituzione affida la progettazione, la realizzazione o lo sviluppo di un progetto, oggetto o idea ad un insieme indefinito di persone non organizzate precedentemente. Questo processo viene favorito dagli strumenti che mette a disposizione il web.
A visual exploration on mapping complex networks
Da Wikipedia, l'enciclopedia libera.
Organizzazione aziendale
Escape your search engine Filter Bubble!
Paradosso del gatto di Schrödinger
uRadio
Word Tamer