Photography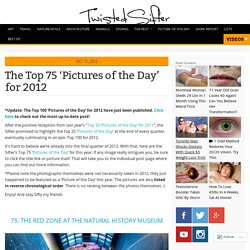 Oct 17, 2012 *Update: The Top 100 'Pictures of the Day' for 2012 have just been published. Click here to check out the most up-to-date post! After the positive reception from last year's "Top 50 'Pictures of the Day' for 2011", the Sifter promised to highlight the top 25 'Pictures of the Day' at the end of every quarter, eventually culminating in an epic Top 100 for 2012. It's hard to believe we're already into the final quarter of 2012. With that, here are the Sifter's Top 75 'Pictures of the Day' for this year.
Bread and Circusses… Distract the Masses… Subvert the Elites Hard Times Require Furious Dancing Peace
Images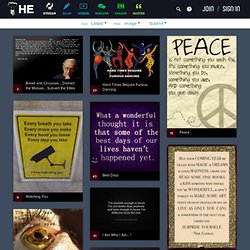 Forced perspective is a technique that employs optical illusion to make an object appear farther away, closer, larger or smaller than it actually is. It is used primarily in photography, filmmaking and architecture. It manipulates human visual perception through the use of scaled objects and the correlation between them and the vantage point of the spectator or camera. There are many ways to attack photography and some are much more expensive than others.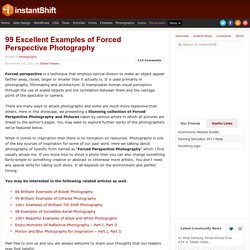 City Picture That Changes
Tree House
Extreme Mountain Camping
UPDATE: The Return of Bent Objects Wires transform these objects from inanimate to hilarious works of art. Little polish girl McDonalds as Sculpture Materials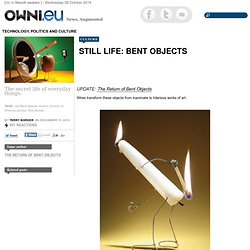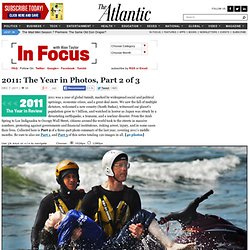 2011 was a year of global tumult, marked by widespread social and political uprisings, economic crises, and a great deal more. We saw the fall of multiple dictators, welcomed a new country (South Sudan), witnessed our planet's population grow to 7 billion, and watched in horror as Japan was struck by a devastating earthquake, a tsunami, and a nuclear disaster. From the Arab Spring to Los Indignados to Occupy Wall Street, citizens around the world took to the streets in massive numbers, protesting against governments and financial institutions, risking arrest, injury, and in some cases their lives. Collected here is Part 2 of a three-part photo summary of the last year, covering 2011's middle months. Be sure to also see Part 1, and Part 3 of this series totaling 120 images in all. [40 photos] Use j/k keys or ←/→ to navigate Choose: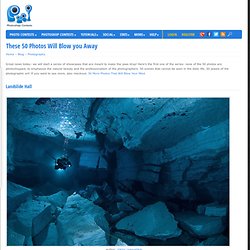 Great news today: we will start a series of showcases that are meant to make the jaws drop! Here's the first one of the series: none of the 50 photos are photoshopped, to emphasize the natural beauty and the professionalism of the photographers. 50 scenes that cannot be seen in the daily life, 50 jewels of the photographic art! If you want to see more, also checkout: 50 More Photos That Will Blow Your Mind Landslide Hall Clouds on Fire