Fun/Random Things
Relaxing music, sleep aids, and relaxation tools. Hot Date Ideas. While winter holidays are almost always associated with merry times amongst family and friends, it's also the most wonderful time of the year to serenade your sweetheart.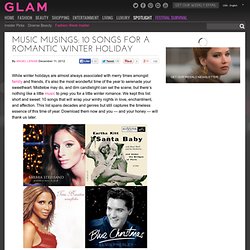 Mistletoe may do, and dim candlelight can set the scene, but there's nothing like a little music to prep you for a little winter romance. We kept this list short and sweet: 10 songs that will wrap your wintry nights in love, enchantment, and affection. Rainy Mood Sound. Very Popular Techno Song Yahoo Question. Holiday Gift Flow Chart.
DIY Wrap Bracelet. You should all know by now that we are all about stacking bracelets on our wrists.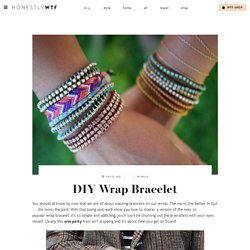 The more, the better. In fact . . . the most, the best! With that being said, we'll show you how to master a version of the ever so popular wrap bracelet. It's so simple and addicting, you'll soon be churning out these wristlets with your eyes closed. Why I Should Touch Your Butt: A Powerpoint Presentation.
Historical Events Facebook Updates. Inception Explained. YouTube Chart. Top Ten Most Common Mistakes a New Grad Can Make. Just a Friend. Facebook Symbols. Unusual (And Fun) Date Ideas. Fairy Tale Cottages. Okay here is something different.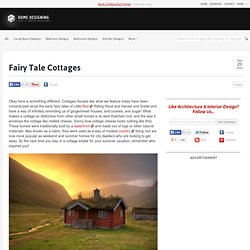 Cottages houses like what we feature today have been romanticized since the early fairy tales of Little Red Riding Hood and Hansel and Gretel and have a way of infinitely reminding us of gingerbread houses, and cookies, and sugar! What makes a cottage so distinctive from other small homes is its dark thatched roof, and the way it envelops the cottage like melted cheese. Unique Furniture. Why Cant I Own a Canadian? Should I Text HIm? Flowchart. Health Tricks. Eating 10 hot dogs in 6 minutes and belching the national anthem may impress your friends, but neither of those feats will do much for your body—at least not much good.
Instead, why not train yourself to do something that may actually pay off? We're not talking bench presses and interval training (though those do help). Incredibox - Music Maker Thing. Simple Ideas That Are Borderline Genius. 25 Clever Ideas To Make Life Easier. Via: amy-newnostalgia.blogspot.com Why didn't I think of that?!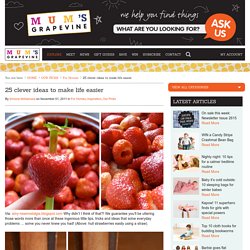 We guarantee you'll be uttering those words more than once at these ingenious little tips, tricks and ideas that solve everyday problems … some you never knew you had! (Above: hull strawberries easily using a straw). Via: apartmenttherapy.com Rubbing a walnut over scratches in your furniture will disguise dings and scrapes. 12 Days of Christmas.
---