Pierogi and Rolls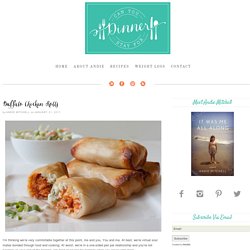 I'm thinking we're very comfortable together at this point, me and you.
October 2, 2010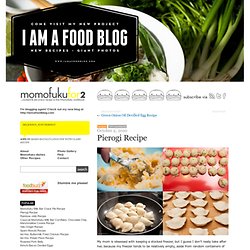 I have been experimenting with hummus a lot lately while serving as the Sabra Brand Ambassador on MixingBowl.com and decided to try a Hummus Ravioli recipe they shared on their Facebook Page.
Jalapeno Hummus Ravioli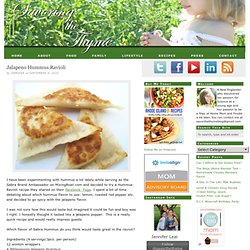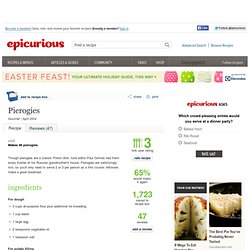 Make dough: Put flour in a large shallow bowl and make a well in center.
Pierogi are traditional Polish noodle dumplings, filled with a variety of classic sweet and savory mixtures. For this recipe, we've chosen to make a basic potato-cheese filling and serve them as a side dish topped with sour cream, garlic and chive sauce.