Character Design
loish.net
Girls'N Roses
Art of Nikolas Ilic
CHA HAN!
dibujos, the art of willie
Stevie Ray
SHANE PRIGMORE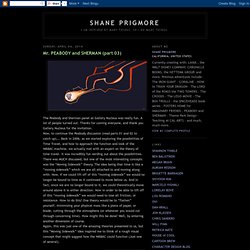 The 4th and final book in Jon Scieszka's SPACEHEADZ series arrives in October; "SPHDZ 4 LIFE!". The "All-Purpose SPHDZ Boxed Set" will be released at the same time, packaging all 4 books together in paperback form. This series has been a lot of fun to work on with Jon and the amazing team at Simon and Schuster. I have loved spending time with Jenny, Bob, Major Fluffy, Agent Umber, Agent Magenta, The Pickle Phone, Nurse Dominique, Venus, TJ, the Kindergarteners, the Animals of the world, the Chief, Mom K., Dad K., Baby K., and of course Michael K. To launch book 4, I will be joining Mr. Scieszka on the Los Angeles leg of the SPHDZ book tour.
God, I wish I could pull off wearing a fedora any day of the week. The tall kind, the kind the "professor" wears. And yeah, yeah, yeah, there's nothing more "American" than Mount Rushmore. Maybe. I'll go with Jazz, and bourbon. And you should, too.
RED WINDOW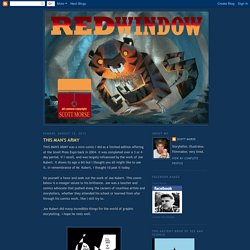 Matthieu Forichon
Erwin Madrid Blog
Meg Park - Sketch Blog
cartergoodrich
Bill Kaufmann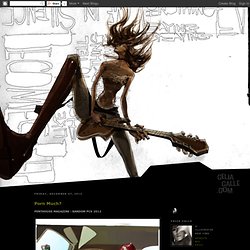 santa baby, slip a sable rider under the tree, for me. been an awful busy girl, so hurry down the speedway tonight... a 72 mustang will do, too. Blood red. I'll wake up for you dear, so hurry down the speedway tonight...
CELIA CALLE
Artwork of Dave David
Blog of Boris
A while ago a posted a turtle model sheet. Well...it's an iAnimate rig now! It was a fun process and thanks to Jason Ryan for the whole experience! It was modeled by Tomek Straszewski and rigged by Victor Vinyals. Just recently, some animation of him was put up online.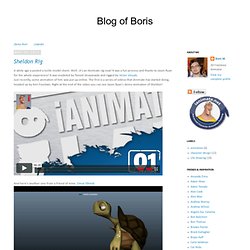 So book 8 of Galaxy Zack is all done- I think. I haven't heard anything from the editor so I'm assuming it's all done. So, Zack and I are parting ways. I didn't think I would be as affected as I am by saying goodbye to a world and characters that I helped build. But I am. Zack and his adventures were fun to draw and entertaining to read.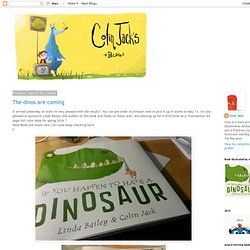 colin jack's blog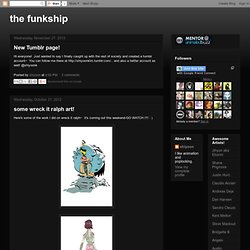 Great short film I had a chance to work on, Paperman, is opening up Annecy this year. If you have a chance to go there, don't miss it! I was lucky to work with John Kahrs who directed the film, Jeff Turley who art directed it, and Patrick Osborne who was the animation supervisor~ Also wanted to mention the amazing work done by Hyunmin and Sarah Airess (hand-drawn leads), who were responsible for the final look of the characters!!
the funkship
vérossignol
1000 girls in 100 days
Le Petit Illustré
Un talentueux illustrateur au trait très bavard et inspiré, un beau dessin dynamique et drôle, juste ce qu'il faut de caricature, des cadrages et points de vues originaux....youpi !Le gars est le fils de Wilhelm Busch pionnier de la BD et créateur de Max et Moritz qui inspirèrent Pim Pam Poum. Les dessins sont extraits d'un Till l'Espiègle de 1948.Le gars a illustré une anthologie érotique ,Erotische Szenen aus der Weltliteratur , si quelqu'un en découvre des images je suis preneur!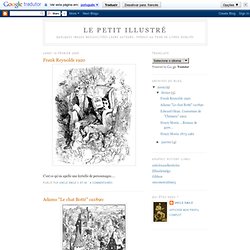 mor-row
the Muffin blog
Brett's Blog
heri
Artwork of Dave David
Blog of Boris
Tooninator.com
Art of Nic Klein
RodGuen.com by Rodolphe Guenoden
Antonio Santamaria
dibujos, the art of willie
Peter de Sève
art of the criminal mastermind
mackenzie art
Welcome to Daisuke Tsutsumi's Blog
Craig Elliott Concept Design, Fine Art and Illustration - Craig Elliott Journal
A R M A N D   S E R R A N O
Tom Whalen | Strong Stuff Illustration & Design
Drawn