User Interfaces
YouTube
The future of User Interfaces
Good user interfaces are crucial for good user experience. It doesn't matter how good a technology is — if we, designers, don't manage to make user interface as intuitive and attractive as possible, the technology will hardly reach a breakthrough.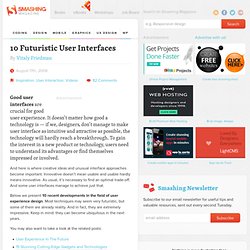 Advertisement
User Experience Of The Future - Smashing UX Design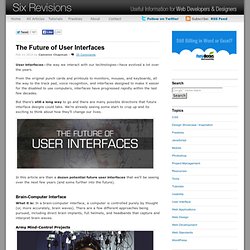 The Future of User Interfaces
User interfaces—the way we interact with our technologies—have evolved a lot over the years.
YouTube
Bill Gates will demo a new multi-touch computer and interface today called TouchWall at the Microsoft CEO Summit in Redmond. TouchWall refers to the touch screen hardware setup itself; the corresponding software to run TouchWall, which is built on a standard version of Vista, is called Plex.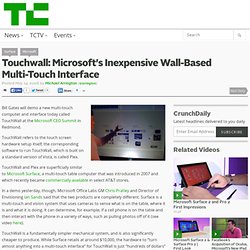 Microsoft TouchWall can inexpensively turn any flat surface into
Planetary: A Visual Music Player for iPad by Bloom Studio, Inc.
GM Develops Augmented Reality Windshield
Cheoptics 360