Self Improvment
I think quotes have a powerful way of conveying an attitude to you which sometimes resonates so much that you feel 'chills' inside.
31 Quotes That Will Give You Chills - Ars SpiritusArs Spiritus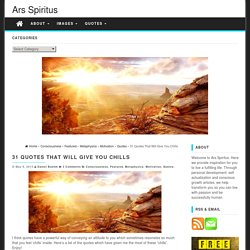 The Journey
How to nap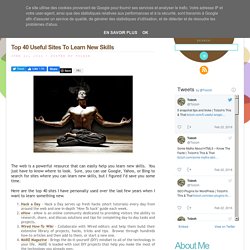 The web is a powerful resource that can easily help you learn new skills. You just have to know where to look. Sure, you can use Google, Yahoo, or Bing to search for sites where you can learn new skills , but I figured I'd save you some time.
Top 40 Useful Sites To Learn New Skills
50 Life Secrets and Tips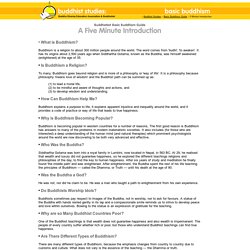 A Basic Buddhism Guide: 5 Minute Introduction
• What is Buddhism? Buddhism is a religion to about 300 million people around the world. The word comes from 'budhi', 'to awaken'. It has its origins about 2,500 years ago when Siddhartha Gotama, known as the Buddha, was himself awakened (enlightened) at the age of 35. • Is Buddhism a Religion? To many, Buddhism goes beyond religion and is more of a philosophy or 'way of life'.
Famous Buddhist Quotes & Sayings
How to Develop a Photographic Memory