Projects
Arduino LM35 Sensor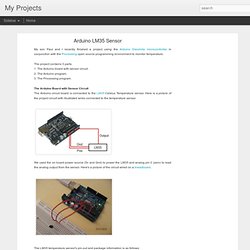 //import Serial communication library import processing.serial
If you want to discuss contents of this page - this is the easiest way to do it.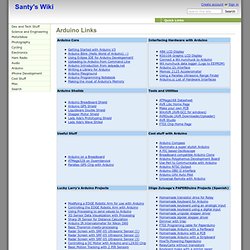 Arduino Links - Santy's Wiki
Detailed Description This header file declares basic mathematics constants and functions.
avr-libc: <math.h>: Mathematics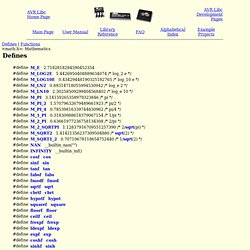 avr-libc: <math.h>: Mathematics
Detailed Description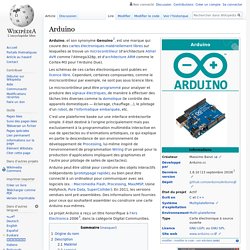 Un article de Wikipédia, l'encyclopédie libre. Arduino est un circuit imprimé en matériel libre (dont les plans de la carte elle même sont publiés en licence libre mais dont certains composants sur la carte, comme le microcontroleur par exemple, ne sont pas en licence libre) sur lequel se trouve un microcontrôleur qui peut être programmé pour analyser et produire des signaux électriques , de manière à effectuer des tâches très diverses comme la domotique (le contrôle des appareils domestiques - éclairage, chauffage…), le pilotage d'un robot , etc. C'est une plateforme basée sur une interface entrée/sortie simple.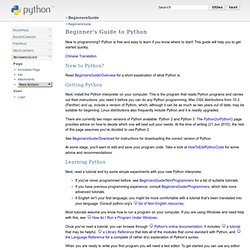 New to programming?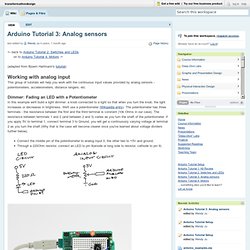 <- back to Arduino Tutorial 2: Switches and LEDs on to Arduino Tutorial 4: Motors ->
transformativedesign / Arduino Tutorial 3: Analog sensors
Processing Ghent
In this write-up, I'll show how to create a value in Processing and then send this value over the serial port to the Arduino . In the example I'm setting values of LEDs making them brighter or dimmed but this example can be extended to control other items – which I plan to do later!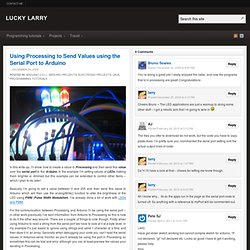 Using Processing to Send Values using the Serial Port to Arduino Lucky Larry
Processing Tutorial - Creating Motion - Arduino Education
Unit 01 - Welcome to Physical Computing - PhysComp 2010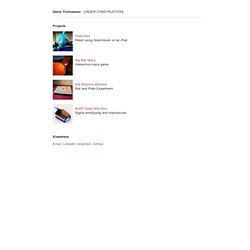 Here's some info about my attempt at the famous Ball and Plate experiment using Arduino and Processing. Here's the Processing code: I notice that there's some strange formatting in the listing below. Copy and paste into Processing, and search and replace these terms: &gt; replace with > &lt; replace with < &amp: replace with &
Ball Balance Machine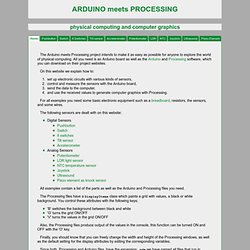 The Arduino meets Processing project intends to make it as easy as possible for anyone to explore the world of physical computing. All you need is an Arduino board as well as the Arduino and Processing software, which you can download on their project websites. On this website we explain how to: