Photoshop
Photo Retouching | Skin Retouching in Photoshop. This tutorial will help you learn how to speed up skin retouching and polish photos in Photoshop using basic techniques.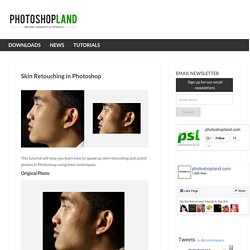 Original Photo Step 1 Duplicate the background image and rename it to Layer 1. Step 2 Go to Filter > Other > High Pass and set the Radius to around 4.5 pixels. 20 PSD Tuts That Will Turn You Into A Photoshop Guru. Many people can use Photoshop, but only a select few can call themselves gurus.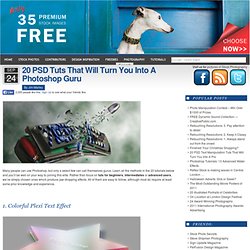 Learn all the methods in the 20 tutorials below and you'll be well on your way to joining this elite. Rather than focus on tuts for beginners, intermediates or advanced users, we've simply chosen ones which produce jaw-dropping effects. All of them are easy to follow, although most do require at least some prior knowledge and experience. 1. 11 Great Photoshop Photo Effects Tutorials. Photoshop Shortcuts – The Fun Way. In this post I'm going to focus on several Photoshop shortcuts that I tend to use more often than others.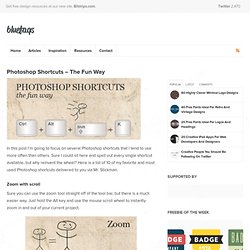 Sure I could sit here and spell out every single shortcut available, but why reinvent the wheel? Here is a list of 10 of my favorite and most used Photoshop shortcuts delivered to you via Mr. Learn the Basics of Photoshop: The Complete Guide. The Most Wanted Design Tutorials in Photoshop.
---