Photoshop
35 Magical Tutorials Of "How To Create Lighting Effect" On Photoshop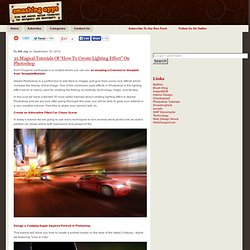 Adobe Photoshop is a perfect tool to add flare to images and give them some nice effects which increase the beauty of that image. One of the commonly used effects in Photoshop is the lighting effect which is mainly used for creating the feeling of creativity, technology, magic, and fantasy. In this post we have collected 35 most useful tutorials about creating lighting effect in Adobe Photoshop and we are sure after going thorough this post, you will be able to glow your artwork in a very creative manner.
Looking at how powerful Photoshop can be in terms of photo editing, it's probably not important if you suck at taking photographs or being labeled an amateur photographer.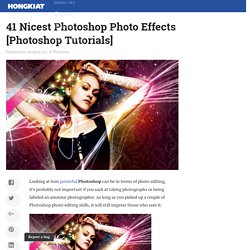 128 Free Collage Templates for PS/PSE and Lightroom – Why Didn't I Think of That? Wednesday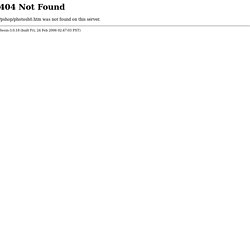 Verio Offerings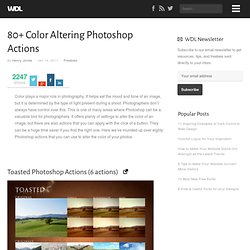 Color plays a major role in photography. It helps set the mood and tone of an image, but it is determined by the type of light present during a shoot.
Many people can use Photoshop, but only a select few can call themselves gurus.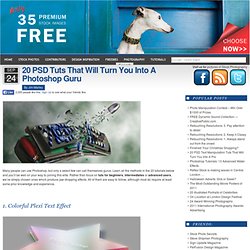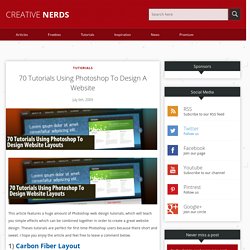 This article features a huge amount of Photoshop web design tutorials, which will teach you simple effects which can be combined together in order to create a great website design.
Photoshop is what makes the virtual world seem alive. Its nothing less than a blessing for designers.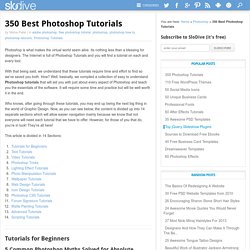 Mar 01 2011 What do you do when you have an idea?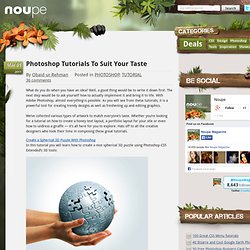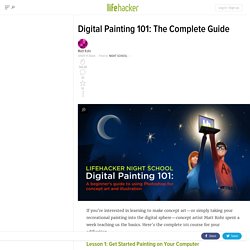 One thing I have to tell you guys who are interested in this (not my thing; I'm so bad at drawing, *stick figures* laugh at me—but I can write pretty well) is to try getting yourself a tablet laptop (NOT an iPad or Android slate) with a WACOM Penabled screen.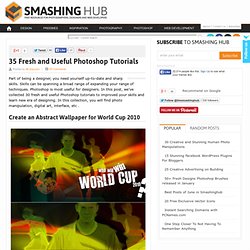 Advertisement
35 Fresh and Useful Photoshop Tutorials
Skip to content Dennis Plucinik's Web Design Blog Just another WordPress site