Vegan recipes
My son walked down the stairs as I was preparing for a fun Holiday Girls' Night with a few of my lovely friends. He saw the plate of chocolate chip cookies and was giddy with excitement.
Chocolate Chip Cookie Recipe (Santa's Favorite Vegan Cookie!) - Give Love Create Happiness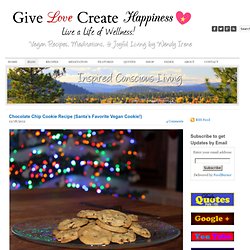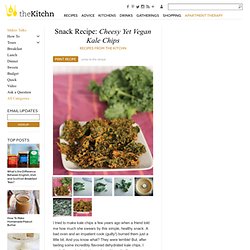 I tried to make kale chips a few years ago when a friend told me how much she swears by this simple, healthy snack. A bad oven and an impatient cook (guilty!) burned them just a little bit.
Snack Recipe: Cheesy Yet Vegan Kale Chips Recipes From the Kitchn
It must have been a dozen years ago that my friend, Alison, surprised me at my Bubbie's house for Thanksgiving.
Easy Sugar Cookies with Barely Pink Icing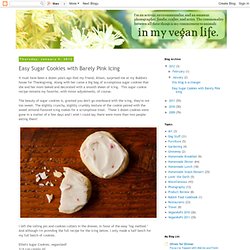 Made Just Right by Earth Balance
homemade tomato juice (and gazpacho)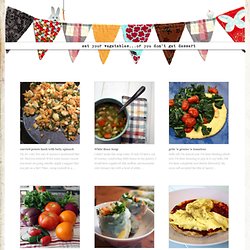 The Vegan Project
Magical Coconut Bars were always one of my favourite dessert squares growing up, next to Nanaimo bars .
Lightened Up Magical Coconut Bars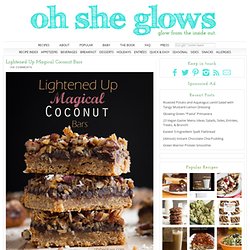 Char's Kitchen: A Vegan Friendly Food Blog
Lucuma Macaroons | NavitasNaturals.com
These treats are so delicious, and if you can resist eating them all, they actually make a very beautiful gift – put in nice box and you're all set! Soak the dates for 10 minutes in water to soften. Drain liquid, and place in a food processor to blend into a sticky puree.
Coconut and Quinoa
Home - YumUniverse
Recipes
I have woken up excited every day this week. Excited and hungry.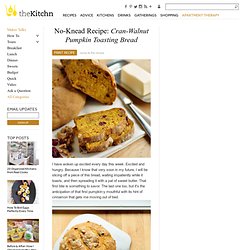 No-Knead Recipe: Cran-Walnut Pumpkin Toasting Bread
Vegan Chocolate Cake Recipe
Tea with Bea | Ryland, Peters & Small , 2011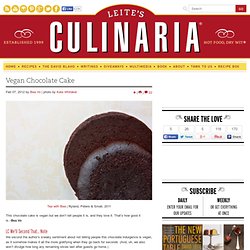 Recipe: Vegan Tofu and Vegetable Pot Pie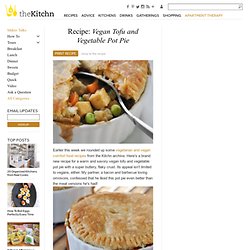 Earlier this week we rounded up some vegetarian and vegan comfort food recipes from the Kitchn archive.
I am a lover of all things fall – from the leaves and pumpkins to cozy sweaters and Ugg boots, I adore it all – especially apple season.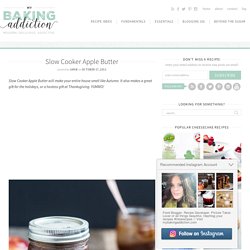 Slow Cooker Apple Butter Recipe
How to Make Candied Ginger
While some of my coworkers use their kitchens as at-home culinary labs, mine is definitely more low-tech.