Architectural Design
Get flash to fully experience Pearltrees
We received a great response from our feature on Klima Hotel (Bella Vista) , the semi-sumerged underground hote in Bozen, Italy , so we were pleased to come across 6 Fascinating Underground Homes on Inhabitat. Of course, you can't book a stay in these places like you can a hotel, but they just might change your idea of a dream home. Green enthusiast and British football star Gary Neville's house-to-be is hidden under the ground, save for the petal-shaped openings that flood the interior with light. The one-story, nearly 8,000 sq ft structure was designed to keep energy consumption to a minimum. Designed by the architects of SeArch and Christian Müller, this home in Vals, Switzerland is hidden on all sides save for one.
Where would you be the safest if World War 3 broke out tomorrow? Perhaps it's a grim subject, but safety and distance from world conflict can be a motivating factor in your choice to expatriate. At the very least, conflict around the world can weigh heavy on the soul, and it's nice to know there are some places still left in the world where you might be left in peace. Thus, we've assembled a list of the 10 best places to live if you want to escape world conflict. 10.
Japanese German by Kayo, Fumio ・・・・2002/3(Japanese version) 2003/12(English version) translated by MES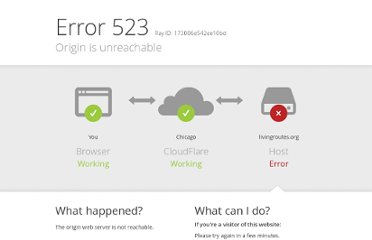 Experience the successes and challenges of living and working sustainably in one of the first designated ecovillages in the world, which has been awarded a Best Practices designation by the UN Centre for Human Settlements.
"The program gave us a unique opportunity to learn about renewable energy and sustainability through our coursework while simultaneously exposing us to an environment where our knowledge was overwhelmingly applicable. There is nowhere else in the world that allows for such open exploration of renewable energy practices both in and outside of the classroom." -- Evan Blom, program alum Study, experience, and understand how Iceland's abundant energy resources are harnessed and managed.
first image full view of the mobile homeless shelter design enthusiast, paul elkins , develops mobile units, and other small scale vehicles. he previously designed the burning man bicycle camper and his latest development is a mobile homeless shelter which he designed as part of a competition asking individuals to meet the demands of the rapidly growing homeless society - a kind of substitute for the grocery cart situation. elkins wanted his design construction to be a simple, light weight, water tight insulated box on wheels, built with an area for displaying and selling handmade wares. construction of the mobile homeless shelter
All photos: Heike Mutter & Ulrich Gent In contrast to the fervored Futurist writings at the start of the last century (nearly 100 years ago!)