Food
Now I don't want to over sell this, so I'm going to be conservative and simply say, that these are... The Best Brownies In The WORLD. I know, big statement. They're called Slutty Brownies because they're oh so easy, and more than a little bit filthy. They're best served warm from the oven, with good quality vanilla ice cream (devastatingly I didn't have any in the freezer this time, so I guess I'll just have to make them again). They take about 45mins to make, including baking time.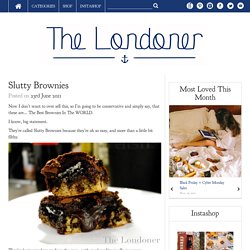 Alimentação Natural para Cães e Gatos - Cachorro Verde
"Scalloped" is an attractive word, isn't it? When I hear it I think of several things: first, there's scallops, as in the seafood—totally delicious. Then there's the scalloped shape that can live on the edge of a pair of shorts or on the collar of a woman's blouse—always pretty and dainty. And of course scalloped potatoes also comes to mind, which carries my imagination to a land of crispy potato skins drenched in a sea of cheese and cream. I can think of no better place to exist, actually. So when I came across TK member Shelbi Keith's recipe for Scalloped Hasselback Potatoes , I knew we were going to become fast friends.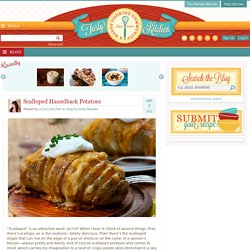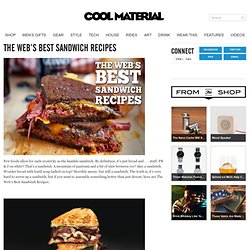 Few foods allow for such creativity as the humble sandwich. By definition, it's just bread and . . . stuff. PB & J on white? That's a sandwich.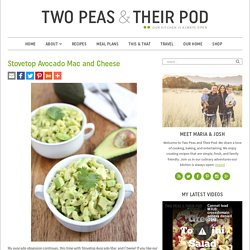 My avocado obsession continues, this time with Stovetop Avocado Mac and Cheese! If you like our Creamy Avocado Pasta , you will love this decadent macaroni and cheese. It is basically the same delicious pasta, but kicked up a notch. Josh thought I was a little looney when I told him what we were having for dinner, but after one bite, he was in mac and cheese heaven.