Time Wasters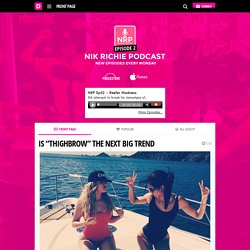 THE DIRTY ARMY: Nik, this is Miami's Biggest Bottle Rat/Illegal Immigrant has now moved to New York but without causing harm to some good samaritan trying to help him. Mike Troy didn't have a place to stay since he bounces from couch to couch and was headed to Salvation Army since no one would take him anymore. One of our good friends took him in, gave him food & money. For 3 months Mike Troy was just too busy playing PS3 all day and spending time at Night Clubs every night rather than figuring out how to better his situation. His image on IG and Twitter is more important than real life.
The Dirty | Nik Richie + Dirty Army intel, opinions, gossip, satire, and celebrities
Cracked.com - America's Only Humor & Video Site Since 1958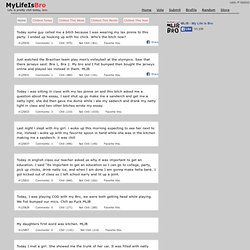 Today some guy called me a bitch because I was wearing my lax pinnie to this party. I ended up hooking up with his chick. Who's the bitch now? Just watched the Brazilian team play men's volleyball at the olympics. Saw that there jerseys said: Bra 1, Bra 2. My bro and I fist bumped then bought the jerseys online and played lax instead in them.
MyLifeIsBro
Daily loads of Gansta wannabe\'s trying to be all gansta
Daily facepalms from the social network - welcome to SocialFacepalm
Few things are more important on a wedding day (apart from both partners turning up; the ring being secure; and nobody objecting during the ceremony) than the cake. Very few weddings are without such a centrepiece. It's just a shame that so many couples opt for the same traditional, boring designs when there is so much opportunity to impress and surprise the guests. Here are 30 brilliant examples, to be used as inspiration for your own big day. Above: A wedding cake fit for an action hero.
30 of the Worlds Greatest Wedding Cakes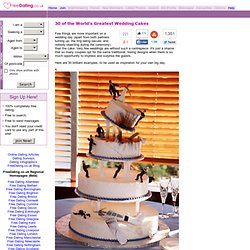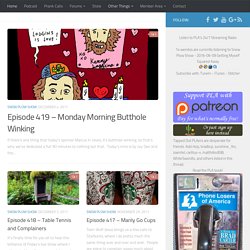 About a week ago, Carlito from Madhouse Live (yes, I'm blaming all of this on him) introduced me to a website called Patreon. Patreon works a little like Kickstarter, but on a much smaller scale. It allows users who enjoy content they find on the interwebs to fund the content, so that content gets better and happens more frequently. So of course, I immediately set up a Patreon account for PLA, in hopes of tricking people into using it and getting filthy rich. As of this writing, PLA is making approximately $250 per month with Patreon, all thanks to the amazing listeners who enjoy PLA's stuff.
Phone Losers of America - If a phreak is gay, do they come out of the "PBX Closet"?
August 10th, 2012 Facebook Contest! Entries must be in by Monday at noon EST.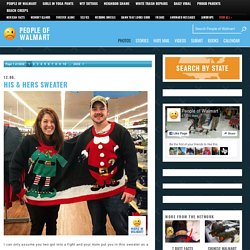 Funny Pictures at WalMart
MyLifeIsBro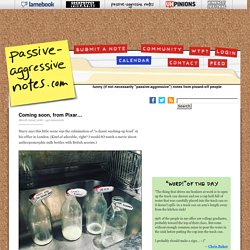 A wife of noble character…does all the dishes? April 16th, 2014 · 73 comments Writes Julia, a student at an evangelical university in Indiana: "In our graduate student offices, there are more crusty dishes and microbial communities to be found than in the labs next door.
PassiveAggressiveNotes.com
I'm Not Racist, But...: Pics, Videos, Links, News
Lamebook – Funny Facebook Statuses, Fails, LOLs and More – The Original
Failbook - Funny Facebook Status Messages ( Failbooking )