FIGURES
Giant Photorealistic Sculpture: Pics, Videos, Links, News
raboty-Ron-Mueck.html from ziza.ru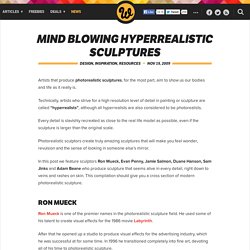 Artists that produce photorealistic sculptures , for the most part, aim to show us our bodies and life as it really is.
Portrait Sculptures by Philippe Faraut
Emil Alzamora. & jannike viveka.
The Best Art Sculptures By Mark Newman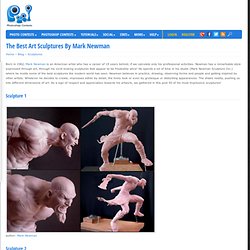 Born in 1962, Mark Newman is an American artist who has a career of 19 years behind, if we calculate only his professional activities. Newman has a remarkable style expressed through art, through his vivid looking sculptures that appear to be freakishly alive! He spends a lot of time in his studio (Mark Newman Sculpture Inc.) where he molds some of the best sculptures the modern world has seen. Newman believes in practice, drawing, observing forms and people and getting inspired by other artists.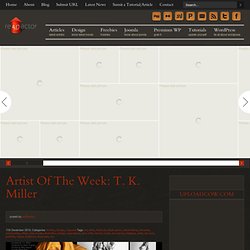 Tim lives in Colorado, US, and sculpts various and sundry items for Sideshow Collectibles, including many of the Adam Hughes' line of comiquettes, portraits for McFarlane Design Group, and hot flossy babes for Bowen Designs. <a href="http://woothemes.zferral.com/l/29/41741" onclick="javascript:_gaq.push(['_trackEvent','outbound-article','http://woothemes.zferral.com']);" title=""><img src="http://woothemes.zferral.com/m/29" alt="" title="" style="border: none" /></a> Pages: 1 2
Artist of the week: T. K. Miller
Anatomical Sculptures by Maskull Lasserre
My first take on these images from Australian photographic dynamo, Vee Speers was captivation. I loved the light and quality of the images, the softness of the colours, those little stern faces and most definitely the slightly edgy and dark vibe that they convey. However, I know that they are not everyones cup of tea…the dead animals, mutilated dolls, and slightly "bad dreamesque" type subject matter. Learn more about the Vee's angle here at Just another Agency blog.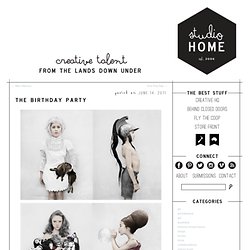 The Birthday Party | Studio Home
me » Article » Japan One Step Closer to Killing Us All With Robots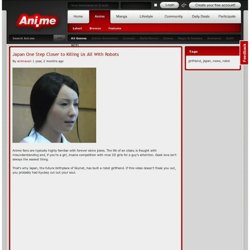 Japan One Step Closer to Killing Us All With Robots By animaven 1 year, 3 months ago Anime fans are typically highly familiar with forever alone jokes.
The Art of Michael Murphy
Not Your Average Wax Figures
Section targeting
Odani Motohiko – Lo scultore dell'invisibile | CocaColla.it
EK Interview: Thom Puckey
Thom Puckey is a sculptor . You might have seen his work . Or you might have not been so lucky. Which is incredibly unlucky . If you are the latter I suggest you don't go near any intersections today because you're likely to get hit by a bus with the kind of luck you have. But you can be lucky now!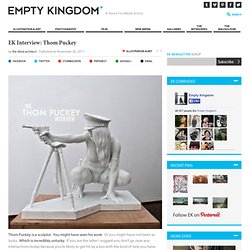 The Great Wall of Vagina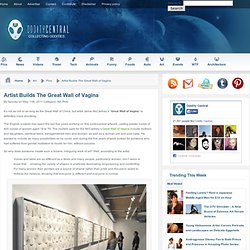 It's not as old or as long as the Great Wall of China, but artist Jamie McCartney's " Great Wall of Vagina " is definitely more shocking. The English sculptor has spent the last five years working on this controversial artwork, casting plaster molds of 400 vulvas of women aged 18 to 76. The models used for the McCartney's Great Wall of Vagina include mothers and daughters, identical twins, transgendered men and women, as well as a woman pre and post natal. He wanted to include as many possibilities as he could, and during the five years of work looked for someone who had suffered from genital mutilation to model for him, without success. So why does someone create such a bizarre, intriguing work of art? Well, according to the artist: